I've been testing out the LinkedIn features in MP, and did some research into the competing LinkedIn automation products to explore what all can be done on LinkedIn with automation.
Out of the plethora of features that the various Bots have, I have identified the killer-applications that make the difference. If MP could implement these, it would propel MP into a position to be a serious contender for position of the best LinkedIn bot.
I will drop the features here, I hope my fellow LinkedIn users will agree with the usefulness of these features, feel free to drop your thoughts below!
Keep in mind that the main point of these feature is to increase our control and effectiveness for lead generation. They are not features for the sake of more features, but to improve the 1 main thing LinkedIn is used for.
USER TAGGING AND CAMPAIGNS
In order to easily organize and target your new contacts, not only upon first contacting them but also for properly targeted follow up messages, it is vital to automatically tag each user in a way that makes sense and is easy to call up when you want to send them e.g. a message or endorse them or profile visit etc. In other words, to later use them as a targeting source. I will elaborate…
MP actually already has the ability to Tag Contacts in the Contact Tool using the ADVANCED SELECTION Button. But this is manual work and as far as I can see you cannot really use the tagged users as a source in any of the other tools.
The best time to tag the contacts is as you connect with them using the Connector Tool. Lets see an example of how this will work and why it is necessary.
Lets say you are targeting Purchasing Agents in the location San Diego to send them connection requests. We want to tag all the users that we will collect (the ones who accept our requests) with a Campaign Name tag eg. 'Purchasers - SanDiego - JUL-19'. That could work by entering a Campaign Name column in the Sources Targeting for the Connector Tool, like this:

Now, whenever we want to target these people on LinkedIn, we can easily find them since they will all be associated with this campaign name. Read on for how that works…
TARGETING CONTACTS BY CAMPAIGN
The next step would involve targeting your now-organized contacts. So the feature request for this step is to add Targeting by Campaign to the Sources for the LinkedIn tools, but especially the 'Search and Contact Tool'.
Lets see an example of how I imagine that could work. We are going to want to send a message to the contacts from our Purchasers campaign from the previous step, so in the sources for the Search and Contact Tool we would set it up like this:

Ideally it would be great to be able to use 'Campaign' as a source on other tools as well, but the Search and Contact Tool is the most vital one.
FOLLOW UP MESSAGES - DRIP DM CAMPAIGNS
The ability to send a series of Follow Up messages to our targeted contacts is the Big One. When we combine the previous two features with this one, we start to unleash the real super-powers of marketing via LinkedIn. It is essential to send follow up messages, see graphic I plucked from some website: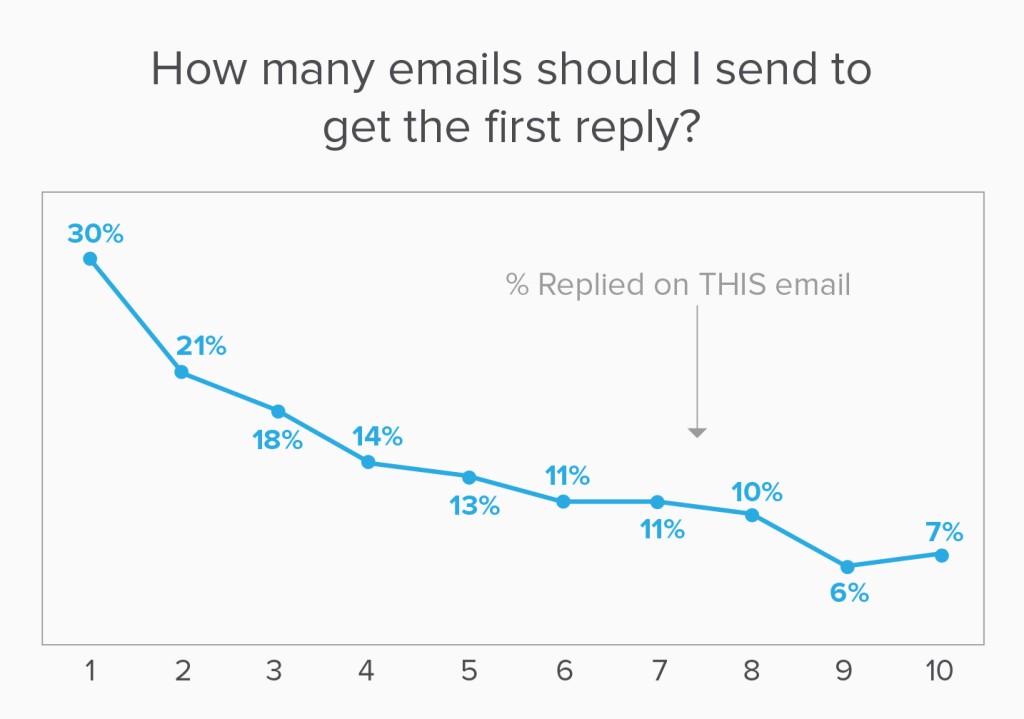 MP already has the ability to send a single Follow up message in various tools, also in LinkedIn in the 'Contact' and 'Accept' tool. We need this ability in the 'Contact and Search' tool, but with the option to add multiple follow ups, one after the other if no reply has been received. It will be extremely effective there. This is how it could look/work:
After the Follow up messages are added and we click 'ADD INPUT', it all appears in the table at the bottom of the page, maybe it could work like this:

Or like this:

Not sure if separate columns are required for each targeting source Keywords/Campaigns/etc or they can be in one as I have in my mock up, whatever works.
The perfect set up would be to perform a Keyword Search and send Connection Requests via the Connector tool (entering a Campaign name), then start up the Search and Connect Tool (with the Campaign you are running in the Connector tool as source). After a day or two (so some of the connection requests are accepted and the contact become 1st degree contacts) the Search and Contact Tool will begin sending out the the chain of follow up messages you have inputted.
---
These are the main feature requests that will make the most difference. Other software can do all this, but those are not MP. I don't know about you, but I'd prefer sticking with MP where I know the community, the devs, the support team, the overall level of support and quality, the dedication to keep improving and supporting their product in the future, and am familiar with the logic of how MP works. So I am suggesting these as a way to keep more of us using MP and getting less 'I use another tool for that' :-p
---
A few bonus feature requests:
TARGETING SOURCE: URL
A lot of bots allow you to directly input the URL of the results page of your search on LinkedIn as a source. This is good and desirable for three reasons:
More control with filters on-site
You can preview who you are going to be contacting
If you have a paid plan with extra filters available, you can input the results page… as far as I can see MP does not have much support for the paid plans.
ANALYTICS
On LinkedIn, connections are like Followers are on Instagram. It would be great if the amount of connections gained daily/monthly was displayed in the stats page, just like followers for Instagram. In general a lot of the tools are still lacking stats to easily see what they are doing. There is also not much out there in terms of LinkedIn analytics, so if we want to sell this as a service, a bit of data on the results would be great.
---
I know the LinkedIn community here is smaller than for IG but I hope that there is interest in improving the abilities of MP so that it can stand as one of the best LinkedIn Automation Solutions Of All Time

If you have another way to achieve in MP any of the things I am suggesting with the Feature requests, messaging groups of targeted users effectively for repeated drip campaigns, please drop a msg below and we can talk about it!
These features are Interesting and Desirable
These features are Uninteresting and Undesirable