Hello people,
I purchased a bunch of courses and I'm willing to share it with y'all (in return for a like and comment).
Like this post.
DM me "Interested".
Comment "Done" or something, just so that people believe me that I'm not scamming them .
I will not share the link at the post. Some people will think it's spam. I do not like it. i will send to everybody who comment at the post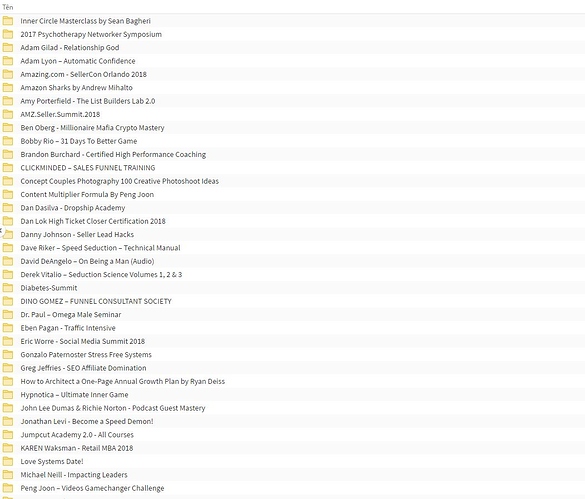 Here's some of the courses I have:
Amazing.com - SellerCon Orlando
Amazon Sharks by Andrew Mihalto
Dan Dasilva - Dropship Academy
Eben Pagan - Traffic Intensive
Eric Worre - Social Media Summit
Greg Jeffries - SEO Affiliate Domination
Peng Joon – Videos Gamechanger Challenge
As a proof of credibility here's the link to one of them.
EDIT: Courses no longer available.
All the best.
INBOX ME…