It's finally time to launch a Windows Servers sales thread

Our servers are

Optimised for your favourite tools

***This offer has limited spots:
Details of our Virtual Dedicated Servers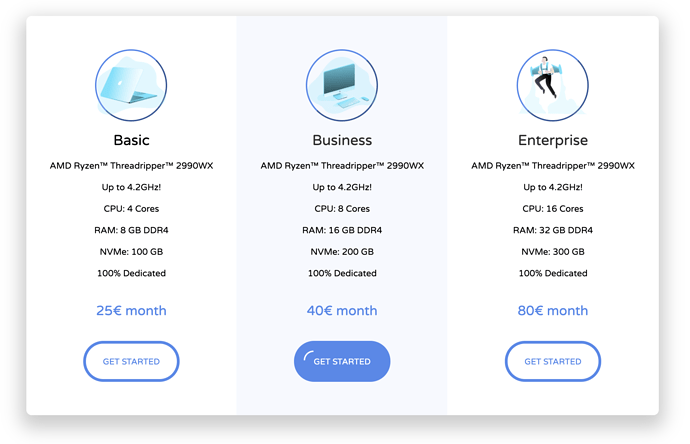 Enjoy a virtual dedicated server equiped with:
AMD Ryzen™ Threadripper™ 2990WX , up to 4.2GHz! (One of the most powerful CPU's in the market)

NVMe drives (insanely fast storage!)

RAM DDR4 (higher speed and efficiency!)
Available add-ons:
Extra CPU's, RAM or Storage space (depending on availability).
Remote Backup on external server 5€/month
Servers Location: Germany
24h Refund policy, no questions asked.
Contact: Feel free to ask any questions you have via this thread or DM
Thank you!