WE ARE THE FIRST DM PROVIDER EVER. ONLY 3 DAYS DOWNTIME IN 2+ YEARS.
NO HIDDEN DMs, 99%+ INBOX and GIVE PUSH NOTIFICATION.
What other provider can say that?
Concerned about DM's going to Hiddens? We have a near-perfect inbox rate. Don't let yourself be fooled by lower pricing, DMs are not a price thing anymore if your messages are going straight into the trash.
---
WHAT MAKES US THE ABSOLUTE BEST?
Our messages DONT GO TO HIDDENS. 99%+ inbox rate. Period.
We DON'T USE CRAPPY RUSSIAN SOFTWARE. We have our own software, our own method and we are constantly thinking out of the box.
---
What makes your service worth it?
Your message gets delivered and will inbox correctly. NO HIDDEN BS, which is just like trashing your send. Our sending has been proven to deliver 2-3x more results than those others are offering for a similar price but with high hidden rates using Russian software junk, so you do the math.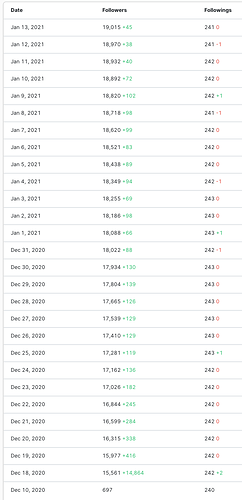 What are the payment methods?
As of right now there is BTC, ETH, USDT, LTC, (CC and Bankwire/Transferwise only for old members).
---
How long do the orders take?
I process everything manually, takes typically UNDER 24h but can take up to 48h if there's a big load of work.
---
Are there any guarantees?
The guarantee is that we will send your order. We have never failed to do so in over 2 years.
If you have any questions please send a PM.
---
What's the minimum order?
50k DMs is the minimum.
---
What are the prices?
You can see the pricing on send-dms.com/services. Prices in USD$.
---
How can I order?
You can top funds up onsite. Sometimes the gateway is deactivated, so just write me a PM or start a ticket onsite (I respond very fast).
Thank you!