I was asked to provide information on scraping expired 2.0's & domains. Here it is.
PART 1, I'LL COVER SCRAPING EXPIRED WEB 2.0'S
Full Disclosure - there are plenty of articles online detailing how to do this. I did not invent any of these methods. I simply found what worked for me. I'd encourage you to do the same. Take these suggestions as starting points & then find the best method for you.
WHY SCRAPE?
If you're doing any sort of SEO, backlinks are critical. You could spend days debating the best ways to build backlinks, but this is one method that has worked well for others over the years.
Personally, I use a mix of expired Web 2.0's & domains to build links to my sites.
TOOLS YOU'LL NEED
If you're serious about this you're probably going to need:
EXPIRED WEB 2.0's
All Web 2.0's come with builtin HIGH domain rank. Google views sites such as wordpress.com, tumblr.com, etc. as authority sites and, as such, they've got great metrics out of the box. When brand new, accounts on those domains - such as bobs-really-awesome-blog99.tumblr.com - would start out with these Moz metrics: Page Authority (PA): 1 / Domain Authority (DA): 99. Higher is better for both metrics.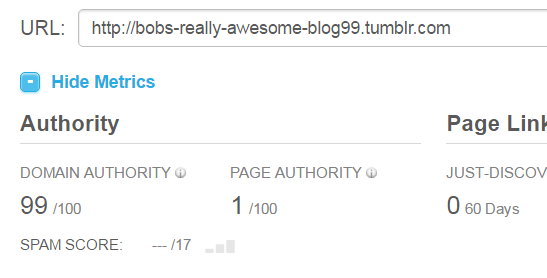 By comparrison, if I went & registered bobs-really-awesome-blog99.com, it would start out with these Moz metrics: Page Authority (PA): 1 / Domain Authority (DA): 1.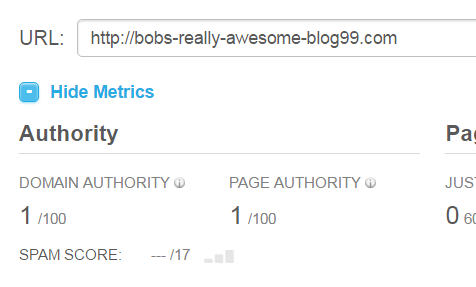 Now, why does any of that matter? Moz is but one tool, but it's metrics are a pretty good indicator of how strong / authoritative a web site happens to be. The more authoritative, the more likely Google is to pay attention to it. When scraping Web 2.0's, I don't care so much about backlink profiles, etc. I'm just looking for properties that have good metrics.
Which Web 2.0 sites can you use?

tumblr.com
typepad.com


tripod.com
posterous.com

squidoo.com

angelfire.com
rediff.com
wikidot.com
webs.com
webnode.com
soup.io
travelblog.org
The only 2.0 I've had a great deal of success with is Tumblr. I can find expired Tumblr's all day long. The other ones I've found to be far more difficult.
THE METHOD
99% of the time, I use Scrapebox to look for expired properties. I do have an active subscription to Domain Hunter Gatherer & it's fine. I just find Scrapebox to be more versatile. If you're a beginner & just want to plug in a bunch of keywords, DHG is probably the better way to go.
Generally, I start by adding a couple of relevant keywords to Scrapebox (either think these up on your own, or do some KW research with Google Keyword Planner / Long Tail Pro / etc.):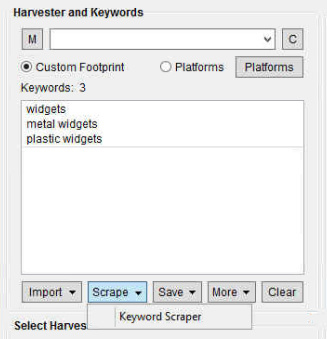 Then I use the Keyword Scraper to build a larger list. Now, some guys go crazy when scraping keywords. Personally, I only scrape 1 level & I usually don't add prefixes / suffixes to the keywords. YMMV, try what works best for you.
Now you see that I have a larger list of keywords & I've also added the "site:tumblr.com" footprint: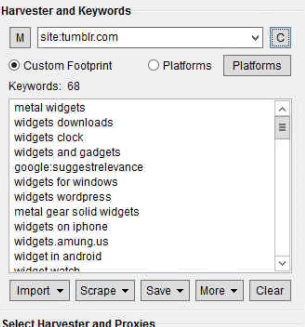 At this point I start harvesting. Make sure you have your proxies loaded!! I usually only scrape against Google.

After harvesting from my 68 keywords, I'm presented with 2712 potential URLs: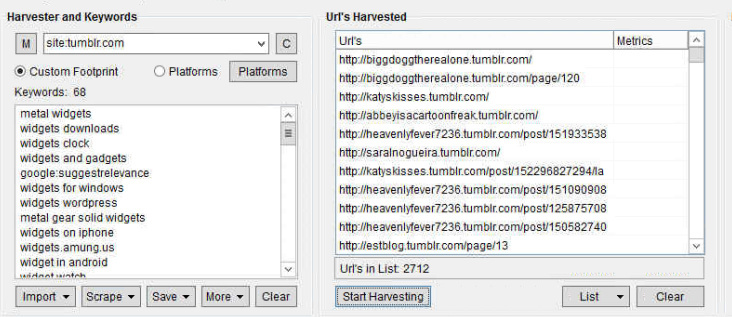 First thing to do now is to trim them to root: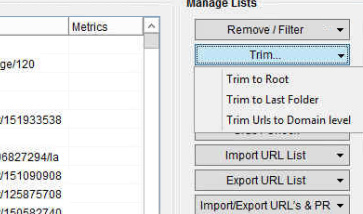 then remove duplicate URLs: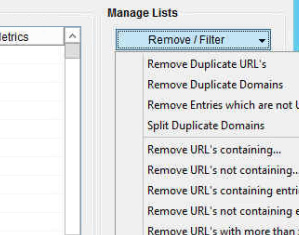 I'm now left with 1059 URLs to check: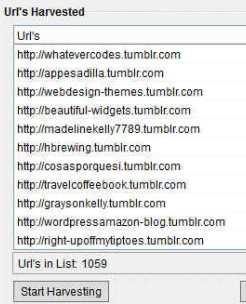 I next load all of them in to the Scrapebox Vanity Name Checker addon, which will tell me which are available. Looks like 19 potential accounts: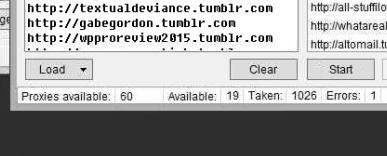 Now we need to see which of those 19 is worth our time (if any). To do so, I use the Scrapebox Page Authority addon. You need a Moz API key for this addon.
I'm looking for accounts that have pretty high Page Authority (PA) - 25 or better. Looks like I got pretty lucky with this batch: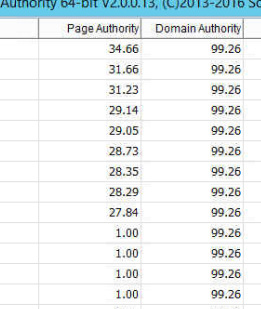 Now that you have some quality accounts, go register them!
Notes
Just because Scrapebox or DHG shows it as available, don't be surprised if you can't register it. Some accounts are just banned for life & can never be registered again. Move on to the next one.
I personally register 1 main Tumblr & then 4 sub accounts. Some people would jump up & down about this, but I've found registering individual accounts to be incredibly tedious & a PITA! I don't have time for it. The downside of my approach - The sub accounts can't do as many actions as the main account, see here. Also, if your main account gets banned, you've lost the secondaries. This hasn't been an issue for me thus far. Nonetheless, I never have more than 5 blogs per account, just in case.
How Do You Use These Blogs?
On the 4 sub accounts, I always:
Post 10 - 15 times manually. Just whatever - something relevant to my money site. I may or may not include a link to my money site in one of the posts I make.
Edit the theme (use a unique theme for each) & add a link to my money site. May use a keyword as an anchor, generic text or a naked URL.
On the main account, I:
Set up SNAP (social networks auto poster plugin) for Wordpress to post my latest blog posts.
Follow / like / reblog accounts in my niche
Moving on, I use FCS Networker (have also used RankerX) to build backlinks to these blogs. THEN - I may fire up a GSA SER project & spam the hell out of the links created by FCS.
This is a very high level overview & I'm sure I've missed a few things. Always happy to answer specific questions if you have any.