#Buy SIMS & Online Phone Verification
The best online phone verification service…
As social media marketers, aside from getting your accounts banned, there is one other nightmare event that makes all of us scratch our heads – phone verifications.
With the growing number of people spamming almost every social media platform, the level of security in the form of phone verifications is also at its all-time high. For us marketers, this is a daily occurrence.
Some unlucky ones bought from shady online verification providers, getting almost all of their accounts banned. Many have reported that the numbers these companies use are being provided to several users, making all of their accounts linked and inevitably – ACCOUNT DISABLED
Others found reliable SIM card providers online that can ship to their countries. But sometimes, it takes too long to receive these SIM cards and your accounts pending verification get banned. Now, you have to go through the entire recovery process – which is another nightmare.
The rest of us are forced to buy SIM cards locally and pay expensive monthly costs to keep them active.
This method is great if you are only managing a few accounts. But if you are managing hundreds or more, this becomes extremely expensive and lowers your profit from monetized accounts.
Not only will this be expensive, it will require lots of time to do manually. You will have to:
Buy an unlocked phone
Put the SIM in
Wait for it to receive a signal
Send the verification code
Receive the code
Verify the account
… and repeat the process for each and every account.
Lastly, in some countries, buying large amounts of SIM cards is restricted and may even cause unwanted attention from the police.
At SpeedyVerify, we have you covered!
Not only can you order thousands of SIM cards for cheap, you can also get credits to hire our Virtual Assistants to assist you with verifying your accounts.
#Why Choose Us?
##SIM Cards
Thousands of SIM cards available, all from the Philippines. No restrictions, no ID needed, which means we can get as many as you need and restock yet again for the next customer!
Unique and dedicated numbers for everyone. Each customer gets a unique SIM card that they can use for their account as long as they want. Your SIM card is exclusive to you alone!
Expiration date of sim cards – December 31, 2018! More than a year for each SIM card we have and even longer for the ones we will newly acquire.
You can extend the life of your SIM cards indefinitely. We will notify you at least a month before your SIM cards expire. For a fee (to be used for airtime credits), you can extend this as much as you want.
Works on any major social media account, no matter which country's IP it runs at. Proven and tested on all major country proxies and IPs – US, UK, EU, Singapore, Japan, India, and Korea (and Philippines, of course)!
No hassle on your part. Once you buy from us, we'll take care of inventory, labeling, and organization of your SIM cards for easy access.
##Virtual Assistant Service
Receive your code within 60 seconds. Using several phones at once, we can receive your codes within seconds when you sent it, relay this information to you, and still be ready for the next code you'll send.
Available 24/7. We have an army of Virtual Assistants available day and night whenever you need to verify your accounts.
Organizational skills at its finest. Your SIM cards will be labeled and separated from the pack so should you need to reverify, we can locate the numbers you need in a matter of seconds!
#Why In The World Would You Buy From Us?
Save time and effort, and use your free time for more important aspects of your business.
We all share the same number of hours everyday. Let us do the grunt work while you focus your time on the more pressing aspects of your business:
marketing
gathering more clients
devising your marketing strategies
spending more time with family & friends.
---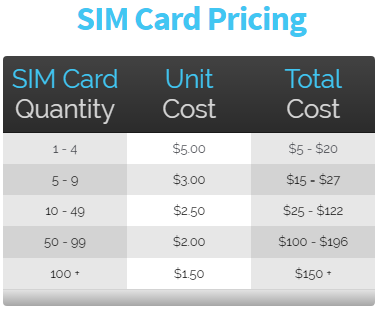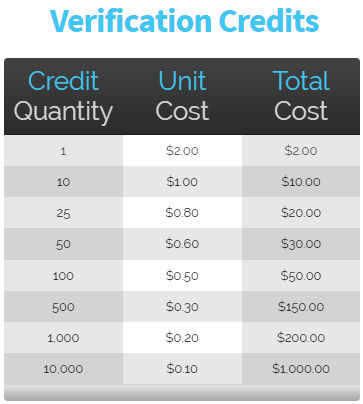 ---
#How to Order
1 - Purchase the desired amount of SIM cards you want to order & add it to your cart.
2 - Purchase the desired amount of Verification Credits you want to order & add it to your cart.
Each verification costs 1 Verification Credit. The more Verification Credits you purchase, the lower the cost/verification. If you have credit left over, they will be applied the next time you need verification. This new pricing structure ensures that you only pay when your accounts need verification.
3 - Complete your order
We accept PayPal or BitCoin.
---
#Where to Order:
You can order at our website – https://SpeedyVerify.com
For inquiries, you can use the LIVE chat function on our website. Any of our virtual assistants would be more than happy to answer your questions.
Or you can also comment on this thread and I'll answer your questions as soon as I can.

---
#Verification Process
Upon checkout, you will be asked to provide us a security access code. This code is for us to verify that it is the real you asking for verifications with your SIM cards. NOTE: Do not share this code to anyone. Doing so will give them access to your SIM cards. We are not responsible for any banned accounts resulting in the failure to keep your code secret.
Go to our website and talk to any of our live agents. They will ask you for your code and how many accounts you want to verify.
They will give you the number you can use for a specific account. Just send the code and we will receive it on our end.
We will relay your verification code on the chat session.
The process repeats until you've verified all the accounts you need to verify.