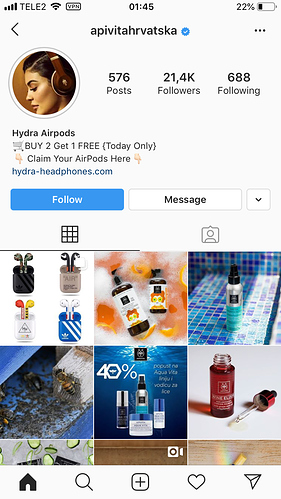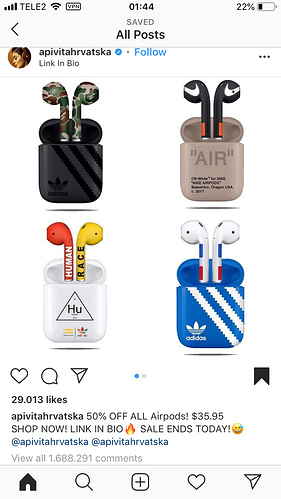 I hope I am allowed to post considering my level, if not feel free to delete my post.
Today on one of my accounts on instagram a page tagged me on their picture, I check to see what it is and see 1,6 million comments on the post.
And it is just the page commenting: "#LinkInBio @randomusername" the post is an ad for some headphones.
The page is aparently verified and has over 20 followers, around 600 posts and its first post was in april 2017.
Is there a possibility to tag that much people on your post without getting instantly banned?
Because this is already the third time I saw something like this.
Thank you for letting me be a part of this great helping community, wish I created my account earlier because I was reading this forum for quite some time already.