Hello everyone again,
Since i've found so many valuable info here, i am trying my best to give back to this community of great people… Today, i have for you 2 tools that I personally use on occasions when i need to do some research… They can be used in all kind of situations, personally i used them a lot when researching targeting different audiences and as well when researching different niches especially the ones i am not that familiar with… So let's start:
First tool or a resource i wanted to share is called "Spike"… Now this tool actually requires a subscription but there is a workaround that you can use free trial for 14 days, and then simply just re-register with a new email and you can continue using the tool for free for another 14 days, and you can do that process over again for how many times you like… I've been using it likes this for years… The registration process is so easy, just enter any email address, it can be fictional one (they don't ask for verification link), enter how are you going to use software and that's it…
link to the tool https://spike.newswhip.com/signup
Here's a quick overview of the tool:
You can use the tool to find most trending and most popular, news articles, facebook posts, instagram posts, twitter posts etc.
You can target results by different countries and by different topics, by language, or by media content (video, photo, link, status,branded content, event)
Supported platforms facebook, instagram, reddit, youtube, twitter, global websites
You can select to get results for best trending news or posts from last 30min,1h, 3h,12h,24h,3days,1 week, 1month
You can enter in search field any websites or page for which you want to get info about most trending and most popular article or post on that website/page (not all websites are in their database, but if website you are looking for is missing you can send them a request to add it)
You can get predictions about articles/posts that have most potential to get viral (super tool when you are hunting for potential viral content)
Great for:
Research (finding keywords, target audiences etc)
For finding content (Phenomenal for page owners looking for viral stuff to increase engagement)
Spying competition
Tool is very easy to use, it does require a little exploration, but everything is really user-friendly and newbie friendly.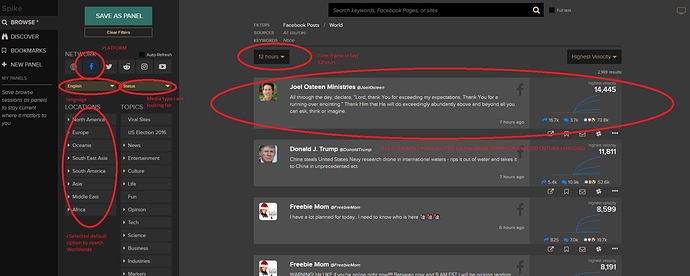 2nd tool I wanted to share with you today is something I use when exploring niches I am not familiar with , or for example if I wanted to find out as much as possible about a certain topic this tool is after Google my first stop… Same as the previous one, this tool is sooooooo powerful if used in the right way…
It works like this, you enter a topic that interests you, and the tool will give you different search results that are connected to your topic (most relevant articles, videos, books, posts on your topic) all on the same screen in short, easy to view, extremely readable form… It's like taking all the best results, from google, wikipedia, youtube, webpages and presenting it on one page.
I can't even count in how many ways that info can be used… For example i have no clue about Fishing… By entering "Fishing" in search field i got bunch of info about Fishing…like zillion of keywords i can use with ads, or different targeting (powerbait, fishing line, Tuna, Swordfish, Alaska Sockeye "Red" Salmon Fishing, Saltwater Fishing, Kayak Fishing, Sea Fishing, Cod, Thornback Ray, Trout, Pink worms, Net Fishing… I can go like this whole day… You can use this keywords for finding groups, profiles, targeting different audiences etc… the sky is the limit here…
It can be great for other stuff as well… Maybe you are planning a trip to a country you haven't travel to before… Why not get a quick guide tour in matter of minutes about all relevant info about the country in short easy to read lines all on one place (find about history, culture, religion, important events and all sort of different important things related to that country)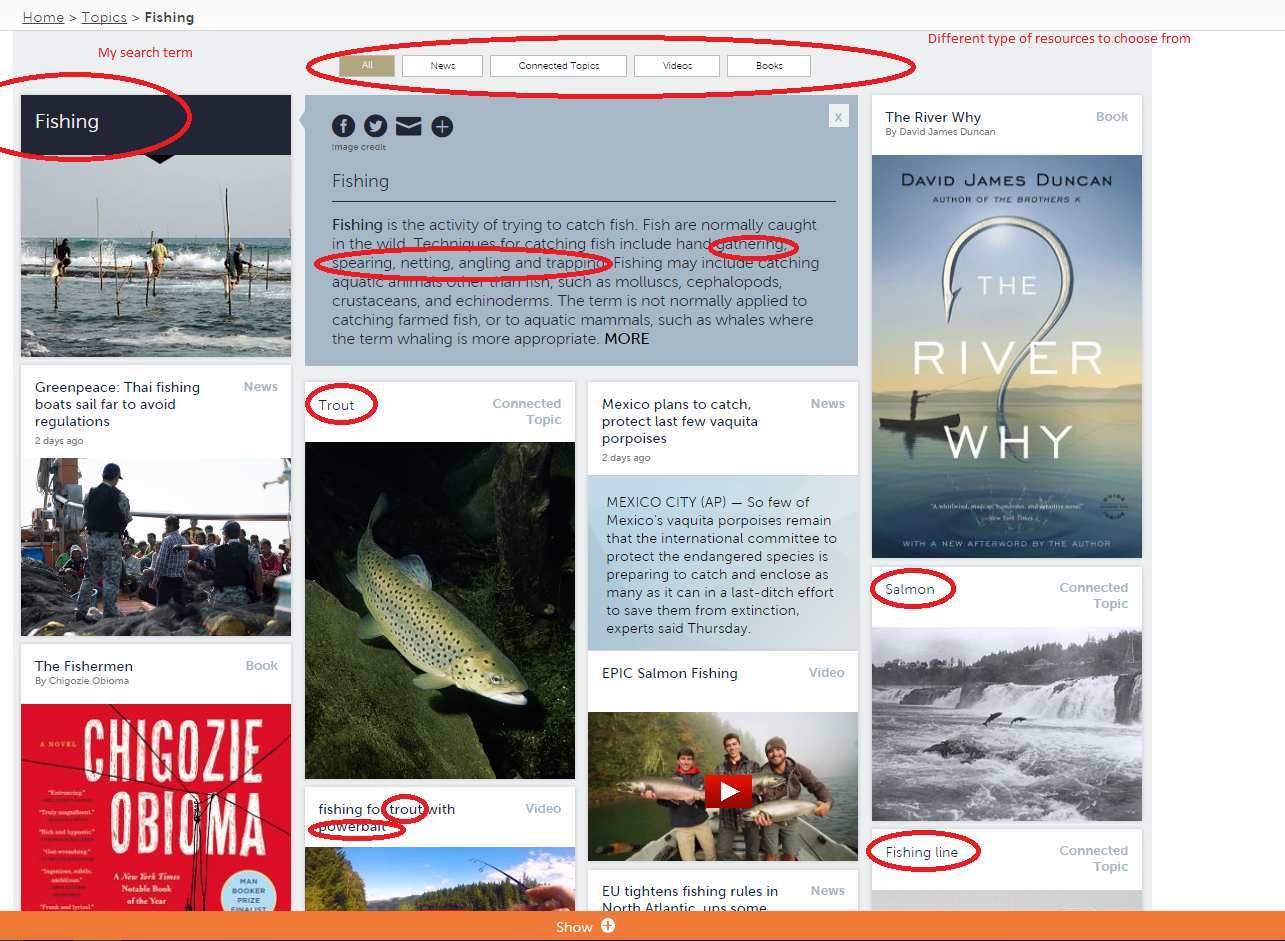 That's it for today guys… I highly recommend anyone to explore these two websites and see for yourself how powerful they are. Cheers