I have a Youtube channel with 79k subscribers and 8 million views. Subs are 100% real, no bots. Last year my channel got demonetized because of reused content.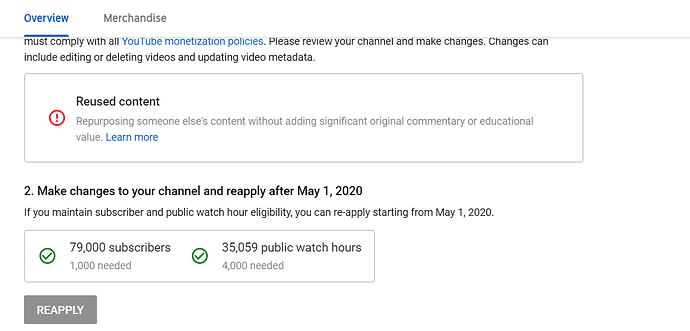 A few days ago i tried to reapply. I set only a few videos public and set the rest of them private, after that my views in total dropped from 8M to 88k views, and I'm no longer eligible for monetization.
I will have to buy views to reach 4000 watch hours.
anyone has had similar issue and buy 4000 watch hours from a provider?
I found a 4000 hours service provider on another forum, not sure if it works…
I need longer videos to try that service (my videos are mostly less than 15 minutes), and it's not cheap either.
I'm thinking of selling my Youtube, but without monetization on, the price will be low.