4G Dutch, EU Mobile Proxies

The wait is over! Have you been looking for a high quality EU mobile proxy for an affordable price? Look no further!
- Unlimited Bandwith
- Big IP pools on different ASN's
- Custom IP reset LINK
- Custom IP Rotation Interval
- HTTP and SOCKS available
Trials
12 hrs Trials are available. Just reply on this thread and I will contact you.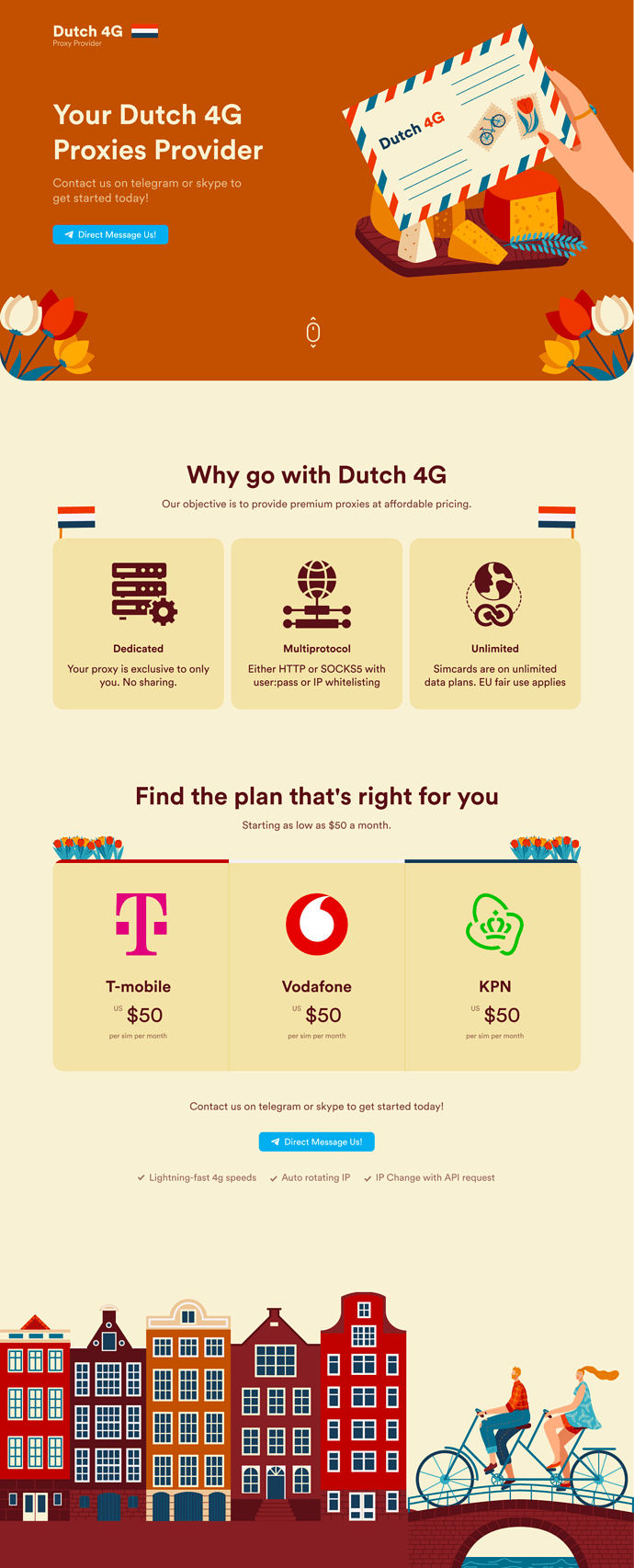 Q - What is your refund policy?
A - We have a 24 hour full refund policy
Q -What payment methods do you accept?
A - Stripe, Credit Card, Bitcoin and USDT
Q- What are some use cases for our proxies?
A - Account Creation, Social Media management, Automation, Web Scraping, SEO
Q - How long does it take for the proxies to be delivered.
A - Under normal circumstances delivery will be within 24 - 72h depending on the stock.