Hey guys, want to show you a Screen. Maybe some of you experienced this.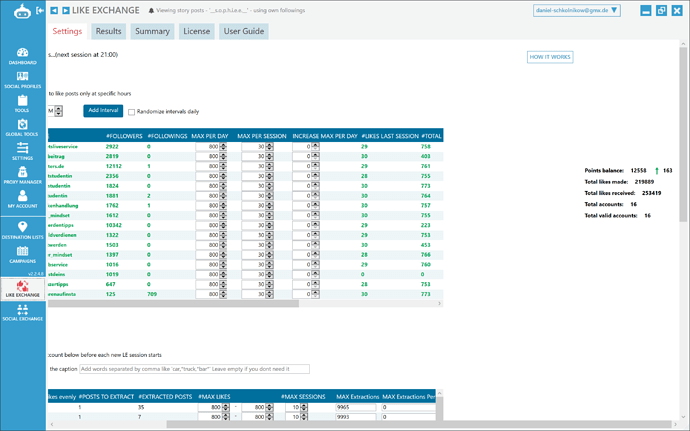 I have the like exchange tool filled up with 15-20 accounts since 2 months.
Every account made 50-200 likes daily and then they got suspended ( have like block )
Today is the first day, where all of them make near to 800 likes.
I dont want to say any facts but this could say something that the like limit goes up.
Want to spray some positivity:
180 follows daily with your client and 0.3 - 0.4 follow back ratio = 50-70 followers daily
400-600 likes = 10-20 extra
300-500 like comments = 10 extra
100 followers daily for your clients is very easy made, lets keep killin client management and
never give up my friends <3