So… this is a thing now.
Met two customers with this issue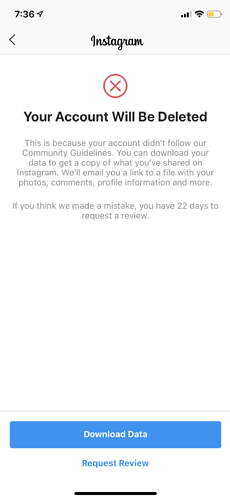 Requesting a Review requires you to provide your Full Name + Account name and the reason why you should be unbanned (similar to
https://help.instagram.com/contact/606967319425038
)
The form can be submitted multiple times, too.
Seems to be the new drill since February for some accounts - I assume testing for now but it seems to spread.
Shoutout to @aguajardo120 for this