Hello, a bit of urgent state of one of my clients accounts: she got a message like this: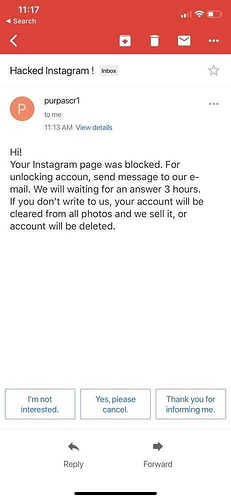 And now her account looks with not pictures and empty. We are trying to access and see what is the issue, any tips on how to help them?
We are trying all possible but we don't know is that is possible and a real threat or it's a spam … anyone had happened something like this before?
The account looks like in Pv but it doesn't look like we need a phone validation.
Would appreciate any help in this matter urgent!