I can't login to my accounts anymore on the IG app.
(in the red saids: There is a problem with your request.
I can log in to the browers, but can't do any dm's or tag the companies I work with.
Tried every solution like: checking connection, deleted IG from iphone and reinstalled it, reset password.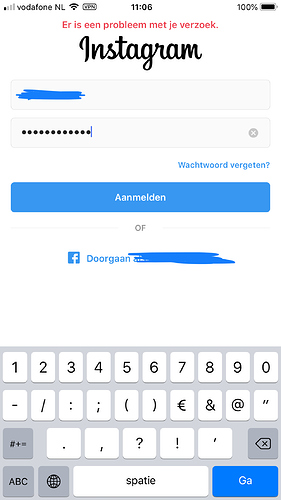 The strange thing is that on another phone i can log in to my accounts, but I can't on my own phone.
I use this account for my work, its a 1Milion+ account, so i can't do my collab anymore.
I contacted Instagram and only get a pasword reset and it didn't worked.
It's all automatisation on there mail. they dont answer my questions or help me with a solution.
if anyone had this same problem or having a suggestion please let me know.
( I know buying an new phone ) but that's not the best option.
Cheers