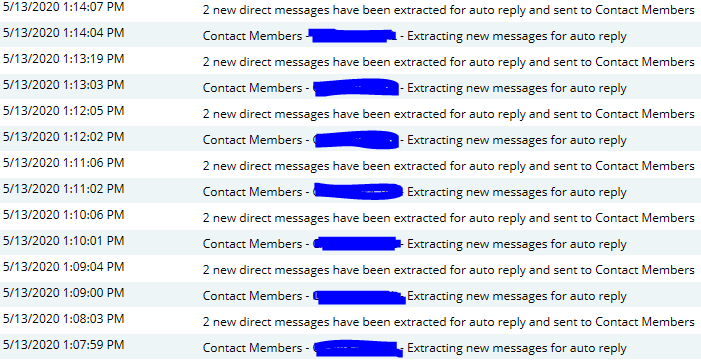 I sent the keyword "Hello" from 2 other accounts, does not seem to want to reply to them.
It adds them to the send section (extracted) and makes the spintax reply, but then won't go into the success section.
A prospect said Hello and it did do the first reply, so that is good!