Some people have stated in the past, that buying advertisment on Instagram is in the long term harmful. Because IG may save you/ your account as a client. Meaning: as a potential "source for money" they dont have an advantage to keep an average reach for your account, once you have stopped buying there ads.
Here is an opinion of someone about this. It was taken from the Facebook-page "INSTAGRAM FOR BUSINESS".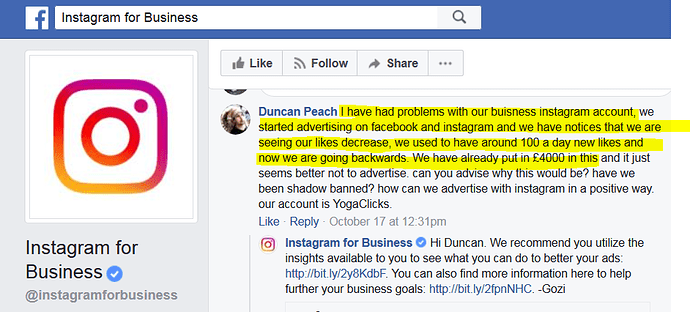 ---

Public thread.


This is my way of saying "thank you" to IG


for lowering the reach of my wonderful meme page (50k) and then banning it, even though I never did anything against the TOS of Instagram and you never replied to my emails with the request to restore it.


I also had bad experience with ads on IG, so this may help others to re-consider how to use their budget.