Since few days i cannot login anymore. Both account name and phone number arent working, i do not remember my password so i tried with sms but it always says "Please wait a few seconds before try again"… 6 days passed! I changed platform, i changed my ip, cleaned cookies etc and still happening!
Instagram support literally doesnt exist im in panic how could i recover my account?
Thats how it looks like: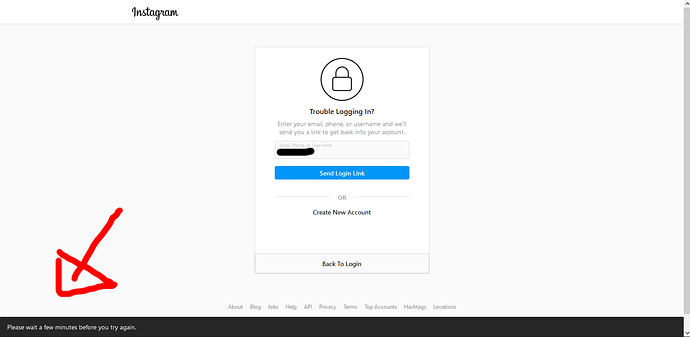 My account isnt banned or disabled!
Please help me!!