Saw this screenshot on a different forum (not sure if I am allowed to use names here)
And thought it deserved its own thread.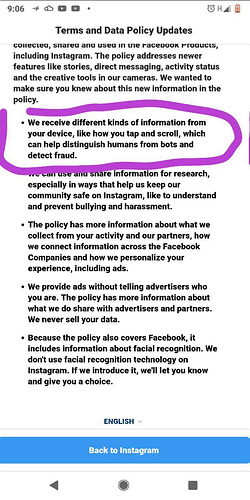 It's and update in the terms and data policy of 2018 and it could be that they started to implement this recently. Could this explain why J and other automation programs are causing so many AC messages, what do you think? Of course it's not the only reason, but a serious possibility and one that we can not do much about at this moment.
And will J develop it to scroll and tap like a human?