Do you guys know any tool to download photos from Instagram?
For just a few photos downloadgram.com is good and easy to use. For bulk download 4kstogram should be the right one.
If you want individual posts and prefer to use your phone - FastSave is a good app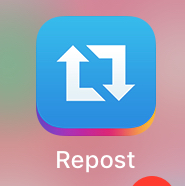 Repost allows you to download images from Instagram
I use this app on iphone called Regrammer, or you can use it online too.
It allows download of photo/video, and you can choose which photos you want from a carousel
vurku.com works great for reposting. Using this for a long time.
Instantsave or instagram++ app allows you to download videos and photos on instagram without watermark. Try this
Vurku, stogram, sociscraper
I use 4kstogram and a free Chrome extension called Fatkun Batch Download
Fatkun looks interesting, I will try it out.
Fatkun messes the elements displayed in browser (Chrome). I am using it but I am disabling when I don't use it
ìf you use PC maybe "Downloader for Instagram" can help you

4kgram for mass download, vurku pro for reposting is great.
Which repost app retains the highest image quality?