Do you know a similar site to this one but cheaper? And equally good? I will delete this topic soon
?

.
up

I mean this option more.
Where he enters the topic and looks for accounts from 30,000 to xxx
With a good ratio.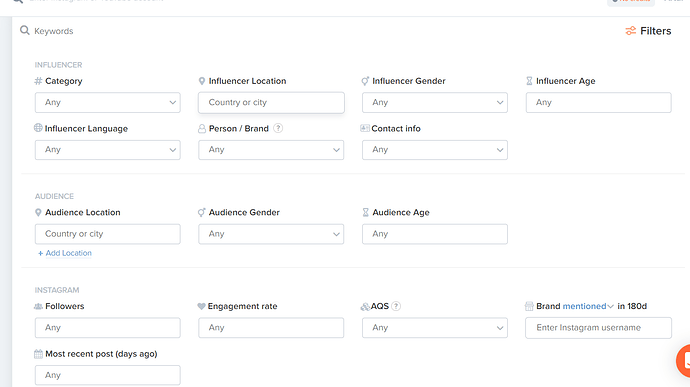 There is a similar website for influencer research called Heepsy but I don't know if it's cheaper.
Thank you brother, maybe someone else will recommend something <3 <3
These are influencer discovery tools. That is what they are primarily used for - we just apply them to more things with a little creativity.

I tested 5-6 of them for my agency - did demo's with all of them and to be honest HypeAuditor is the best option because it is also one of the cheapest options out there.
To get a discovery tool that gets so granular, with audience quality scoring algorithms and a large enough network, the majority of the players charge anywhere between $20,000-$40,000 annually. (e.g. Klear, TapInfluence, etc.)
Don't try to go for something cheaper - you can get the Heepsy's of the world but you will not get nearly as good of a result - especially for things other than "just finding influencers".
So, you recommend this hyper.
You are right, you may not look for a cheaper item and take a more expensive and better one.
If you recommend it.
A lot of people have already written it to me that this program gives really valuable users.
Thank you