Hey guys, my gmail accounts keep getting banned, i attached the screenshoot in this message to show what kind of error i get.
I use 200 gmail accounts to send emails , 50 emails from 1 gmail account, so in total 200 x 50 = 10'000 emails daily. I use it with a special software.
The problem is that in the beginning it all worked fine, i was able to send 10'000 emails from 200 gmail accounts for over a month. Then i tried to add more accounts, another 200 and i got in trouble, i got all 200 accounts banned, then i tried to add another 200 accounts, also got them banned and all of them got disabled because of this same error.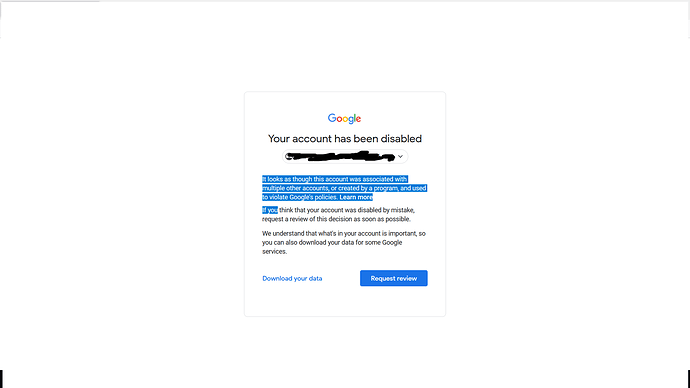 I haven't changed anything in the setup, nor in settings, i was doing 100% all same, so i dont understand how its possible that for more than 1 month all was fine and only now bans started getting even though im using same setup.
Please, let me know guys how to fix this problem. Thank you!