So if there is anyone else like me out there, I've been dying to see a proper/successful example of a M/S set up that was actually converting. I know I've asked a few of you for examples without much response, thus I wanted to kick off the discussion that will hopefully help us all bring some ideas or creative approaches to the table. I'm going to be honest, M/S really turned me off initially because I saw first hand how most spammers use it… but this one actually left a pretty nice taste in my mouth, well done Puravida growth hacker team. I was telling one of my partners the other day that PuraVida Bracelets had to be using master slave, they grew 500k followers in maybe 6 months, when most accounts that side are struggling not to churn followers… then I got a follow from @puravidabracelets_india, accompanied by a DM

and it's actually a pretty enticing offer to drive traffic.
NOW I GET IT. Very similar to a FB ad… it really won't work well without an offer or some reason for the DM to provide value. Just like FB ad's, they convert better with a compelling offer, unless the product is just mind blowingly awesome.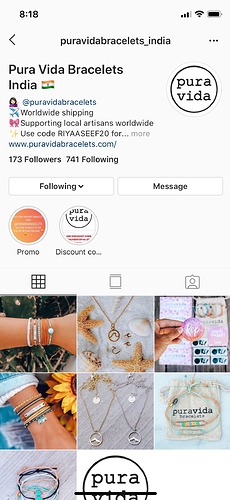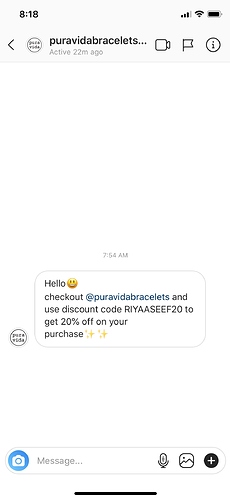 Anyways, thought people might find it a little interesting as I did

Anyone else have some examples or comments around this particular funnel/flow?