Hey everybody, I'm pretty new to the forum and have been really enjoying all the wonderful information and tips given by everyone so figured I would start contributing and sharing some of my own!
I stumbled across a site recently that I've found to be very useful for quickly finding good target sources so thought I'de share!
The site is searchmy.bio
First start by just typing a relevant bio word into the search bar and then filter by the amount of followers.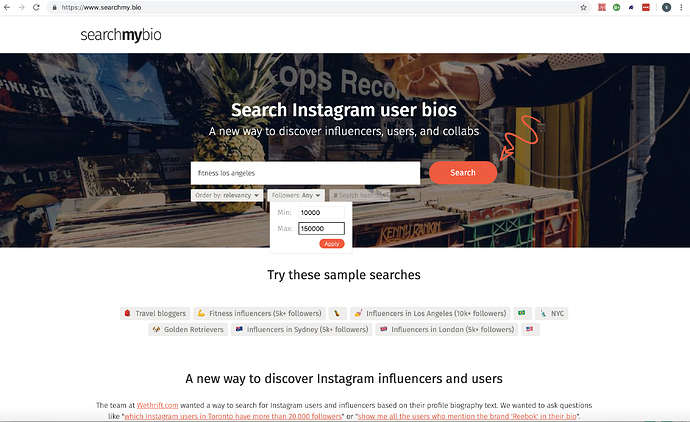 Next it will pull up a list of accounts that fit your search criteria.
It's quite useful because it shows you their follower count, engagement, and weekly post count. This way you can select sources quickly with good engagement and who are posting actively.
When you find a source you like simply click "add to list".
Add as many sources as you need and then when you are done go down to "Saved Users" on the bottom right to view your list.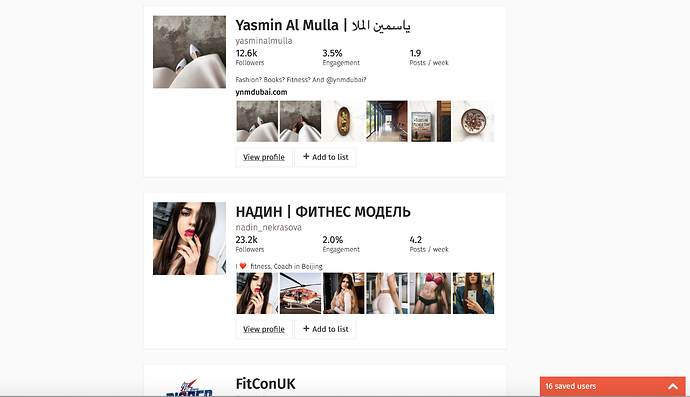 Now just export the list to a CSV file and you can plug them into your bot of choice!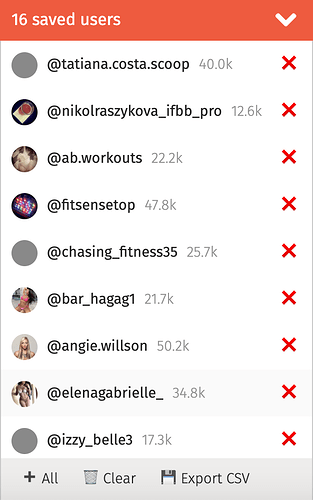 Rinse and repeat as many times as needed to keep optimizing and BOOM! Quick and painless.
Only downside is the site doesn't have the biggest influencer index out the so it can be a little limiting if you are searching for very specific sources. But for general and popular niches its great.
And don't forget to smash that like button if this is useful at all


** Begs for lvl 2 status **