Hi Guys!

So I have seen a lot of people ask this question and a ton of people have issues with this. Warming up Instagram accounts. There are right ways to do this and wrong ways. I am going to share my method for warming up accounts that results in 0 bans and is undetectable my Mark Zuckerberg himself.
So there are 2 main methods that I am going to share
Method 1: The Microwave - Quick Method
You gather your accounts and put them on your proxies and you throw those suckers in the microwave and put them on high for 3 days. This is a very fast way to warm up accounts and could be fatal so be careful. Also make sure you have a good microwave so it doesnt explode from being on so long. I used a shitty microwave before this new one and it exploded and melted my face off.
I posted a real photo of my accounts in my microwave after 3 days warmup below!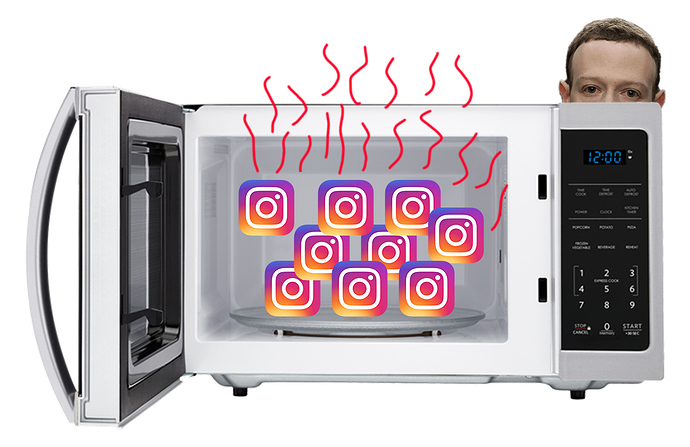 Method 2: The Oven - Slow & HQ
So if you want to take a more slow and HQ approach to your accounts you should use this method. This involves an oven so make sure you have one. Pizza ovens work the best but I dont have one of those

so this one will have to do. Set your oven at around 350° and put your accounts in there on proxies. Set your timer for 7 days and let those babies slow roast!
At the end of the 7 days you want to let your accounts cool for a day or two before you go full throttle. And they should look like this picture I attached below. Again its the actual picture from my kitchen after a 7 day warm up of my accounts.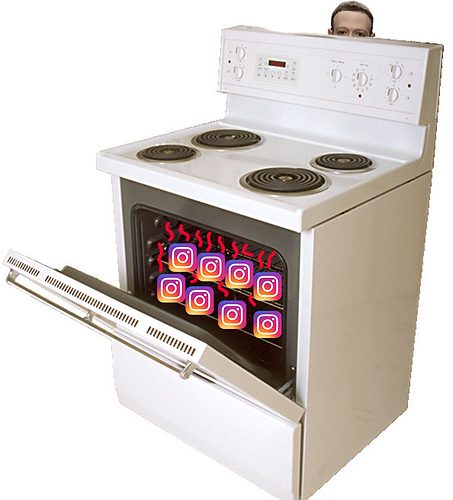 So there you have it! A 100% Unbannable way to warm up Instagram accounts! If you have any questions post below and I will try my best to answer them.
PS: I am going to open a marketplace thread soon to sell my graphic design services