Before I start this I want to quickly highlight that selling too many shoutouts will kill your audience and drive your ER to the ground, so don't post too many too fast or it'll halt the momentum of your account and you might even start to bleed (slowly lose followers).
First you need to join/(or make), a DM group, while making sure all members are theme pages in your niche and have over 50,000 followers.
Next, try to find people who have sent their promotion posts to the DM group. You'll find that when people think their promotions are going to fail they'll frantically send it to DM groups to make up for the likes + comments as their own audience are dis-interested. I scrolled through one of mine and found one in less than a minute.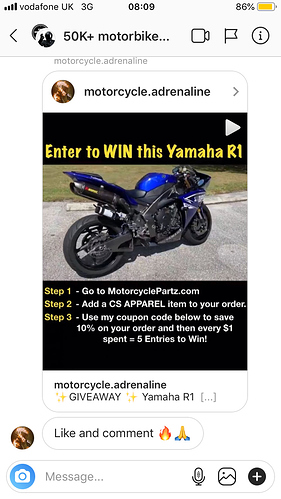 Then find the tagged/mentioned Instagram account to which you'll send the exact DM 'Hi do you need a promo?'
It's short, snappy, and they're a proven promotion buyer. If they read your message, there's a very high chance they'll ask for your prices, and you can go from there.
Here's an example I had from a while back when I used this method.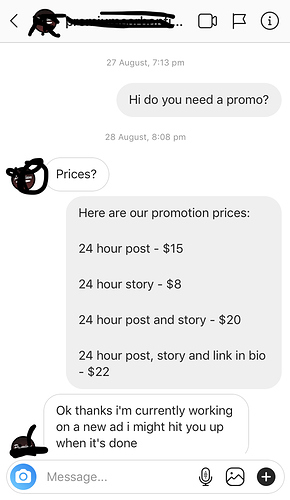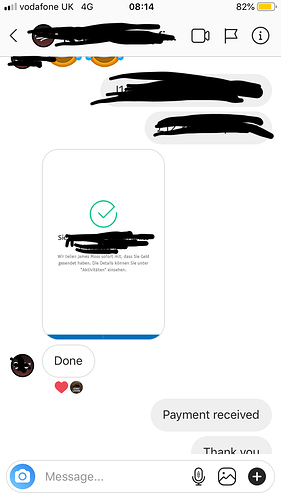 As you can see the method works. It does require a bit of time but there have been many occasions on which over 5+ accounts have agreed to pay for a promotion on a promo (way too many to even fit into a week).