Hey Guys
First of all, thanks for this awesome forum. I would like to give a bit back of what I learned
and one thing is, that Hashtags are very important.
Sometimes it is not easy to find good Hashtags, so I would like to share a free online tool
with you for searching good and relevant Hashtags.
Just type in one Hashtag and it will show very relevant Hashtag!
I used the Hashtag fashion as an example and selected the Hashtag Limit to 27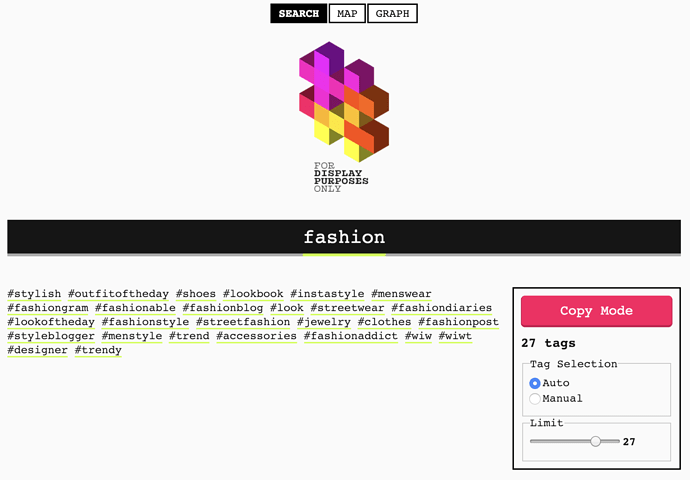 You can also see the Relevance and Popularity of the Hashtag!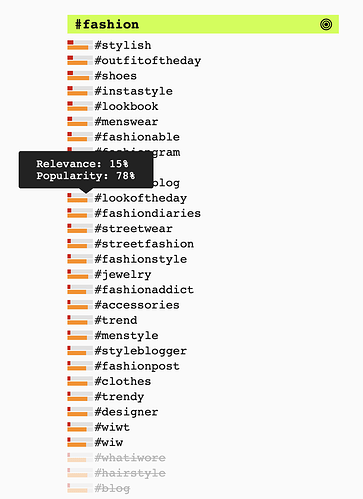 The tool is called: Display Purposes
I hope this tool will help some of you!
(This is no ad and it's not my tool, it's just a recommendation)
-Best Jay