Hi MPsocial Community,
i have a really stupid but necessary Request to all that want that JV runs 10000% better than now and dont bring FB, YT, Twitter all Accounts running with EB and Desktop Browser in big Danger and reduce the Trust Score to 0. If u use JV your IP also real Home IP get Flagged. You can have the best Proxies but JV handle it that this good Proxies get Flagged.
So please all that Use JV Open every Day a Bug Ticket with this Screenshots or your Screenshots. JV and all the community that love and use JV have to fix this Bug for a future. Or this tool will die. Because no body will lose the Main Accounts or Client Accounts.
Compare JV EB with last version User Agent to Real Google Chrome Browser same Version (last one, today the is a new Update) Same Windows PC, Same Proxy = Trust Score 0 - because i have the best Proxy provider and the can reset my Trust Score (i Had 55), Same DNS, Same IP, Same ISP, Same MAC. All is 100% the same.
Just the result is different.


JV EB Desktop Browser look at the notice where its say this Browser is not a real google chrome browser. Mark in Red!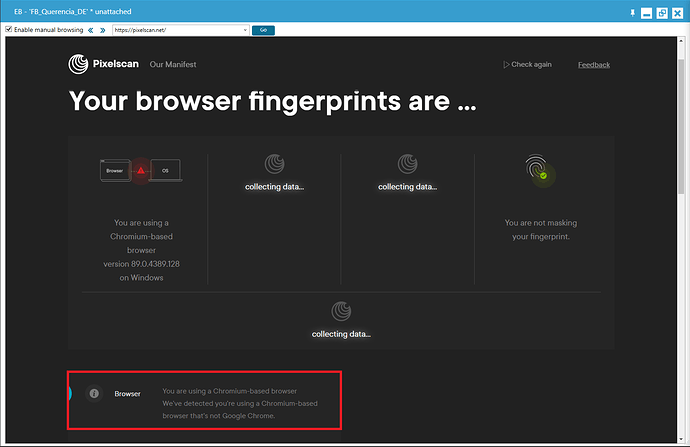 Real Google Chrome Browser (Inkognito Mode)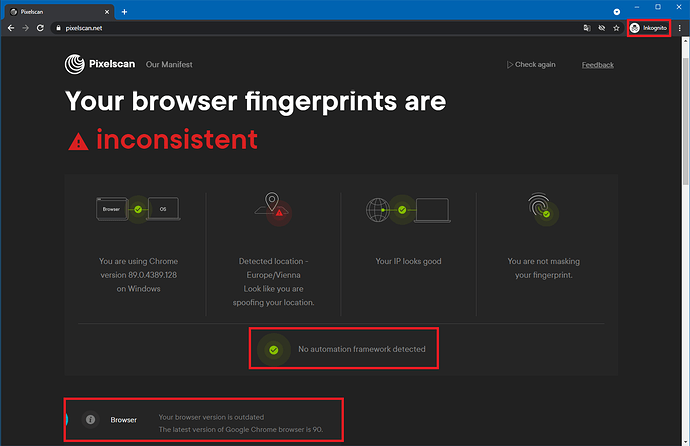 U can see its also possible to check the fingerprints and if the Browser is the newest version.
Also if you make a test on the JV EB with speedof.me i get strange result. No Ping, No Upload is Displays so im 1000000% the JV EB is shity and cause a lot of issues.
Please help me and help you to help JV that this Software works perfect in highes Quality. If this is not fixed for me is JV just a Kid tool bot not a full professional tool. I really love JV and the support and all the Team behind. But i need Professional tools and not Kids Tools. If JV dont cant fix this i will start to build my own Team and make my now "JV" for my uses and for my Clients.
Cheers. I already open 3 Tickets to JV and 1 Ticket in this Form. From today i will open every day a bug ticket with the same issue.
Have a nice Day.