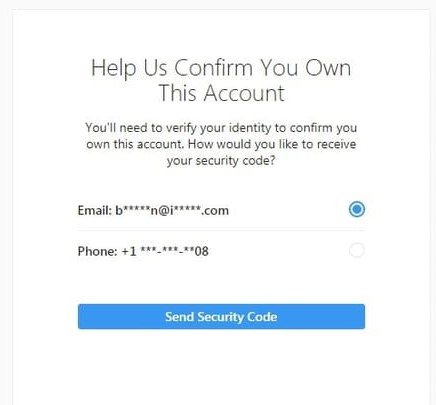 How this condition occurs please let me know. I tried to create this condition but failed to do so?
Those who are facing this problem please briefly reply how this problem occurs to them.
2.The problem some people are facing: They have access to email & phone number on which Instagram sends a password reset link or login link but when they try to login after password reset or directly click the login button Instagram asks them to verify that you own & at this stage both the mail address & phone number are different & you do not have access to it.
How the same problem can be simulated? I need information from you!
Thanks