For the past few days my screen has had vertical lines going across them. Now I have spent around 5-6 hours researching trying to find someone else with the same problem. To my supersize there are many different types of horizontal lines, and no once seems to have the issue I do. So I am hoping one of you guys can help

Now here are some important pieces if information:
The TV's make and model is Toshiba 32dt2u1

The lines are horizontal

The lines appear using HDMI, VGA, and even when no cable is connected.

The lines are very hard to see from a distance (unlike most horizontal line problems).

The lines are the easiest seen when the screen has a solid color like blue or red.

The lines have the exact same distance between each other.

50% of the horizontal lines are discolored or incorrect, while the other 50% is perfectly fine.
The best way I can describe what I see, is by referencing to a printer running out of color ink. Im sure most have you have run low on printer ink, tried to print a colored image and you see horizontal lines running across the image.
##Here is the original picture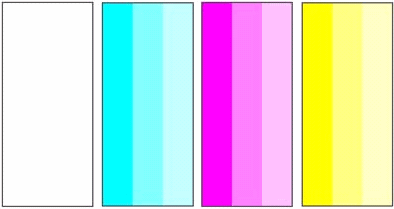 ##And here is what my TV monitor displays
Ignore the swirls. This was because I took this picture of my screen with my camera. The completely straight horizontal lines are what I see and would like to try to fix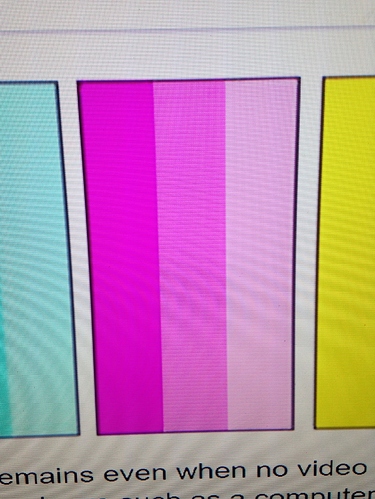 Now, since the problem remains even when no video cables are connected, it rules out any additional hardware such as a computer, Game Console, DVD player etc. My best guess is that its the TV monitor itself. I have gone ahead and messed with every possible setting on my TV with no success. I than re-set the TV settings to default with no success. I am now looking to see if I can somehow update the firmware which I have never done before on a TV. This does not seem to be a hardware issue since everything is completely even, however I may be wrong.
Anyone have a damn clue how to fix this?