I'm new to IG automation, and I've had some bad experiences in the past (I got a 6K account shadowbanned and it's been bleeding followers ever since), but after hearing all the hype I was pretty interested in Jarvee. Downloaded it and tried it on a clean account I was manually upkeeping for about a month. I started low and slow, only likes (14/hour @ 224/day) and story views. I avoided follow-for-follow to keep my ratio right and I had the settings targeting very specific audiences.
BUT only two days into the trial of Jarvee bam!
"Your Account Was Compromised"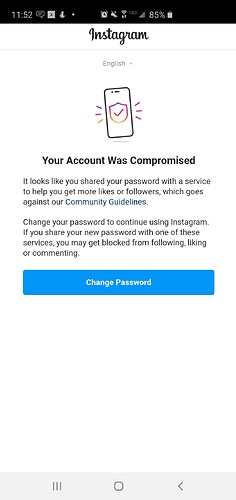 I can post the specific settings upon request in this forum, but I'm so pissed. Is this going to ruin my account's credibility score? I know the best way to do this is with an army of bots and mobile proxies, but I'm just starting out. How can I ever scale up if IG can stop me dead in my tracks on day 2 with less than 1K in followers?