Hello guys,
So, basically, im inviting to like my facebook page to all the people that like my posts. I have two different accounts doing it, but since yesterday, i received a message saying i cant do it anymore.
This are my settings: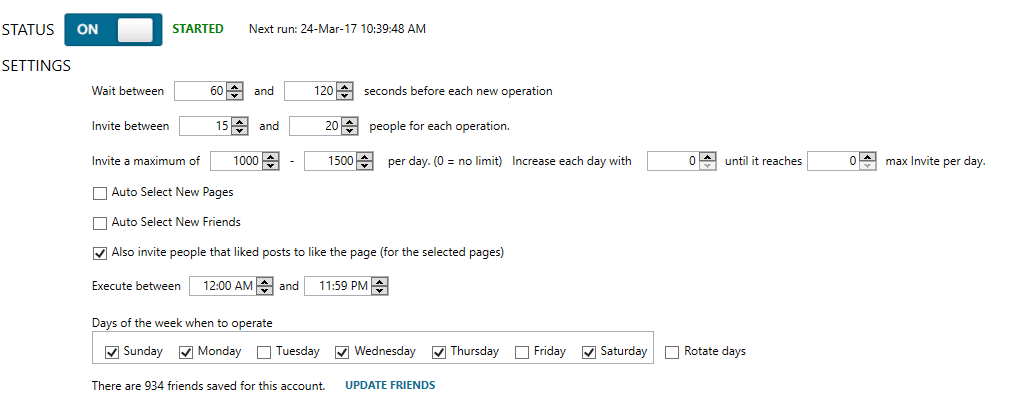 Maybe is too much.
What you guys think?
Thanks