He maybe Managing 3000 to 5000 Facebook Accounts to get this result by using Jarvee or other Secret Tool. And Another Theory is He is using Publish_to_Groups Facebook Feature Correct me if I'm Wrong. Hes generating a lot of money with those Shares…I can highly go to 400k to 500k views within 15 to 24 hours with 150 plus groups where I am Admin…I am kinda jealous of this guy because I can do better if I know the Process


And I am looking Forward to some Knowledgable Answers whether its jarvee+Proxies or Socianator+proxies or Facebook App Or Graph Api #Publish_to_Groups…or Anthing I dont know About
Before you answer Let me tell guys this that If I dont find a proper genuine way Then I gonna fu$₩ing buy 20+ Android Phones with 20 Sims and gonna purchase data to every single one of them And gonna use 3 to 5 Facebook Aged Accounts on each of them.
Advantages: Will get new Device code new ips…And Will work like 20 people using 20 devices with 3 Accounts on each phone and for sharing part I can use few Android Automations And Kiwi browser for Chrome extentions if I need some Group poster.
#This is my First post on MPSocial Hope you see me as a New Comer if I broke any rules & Regulations.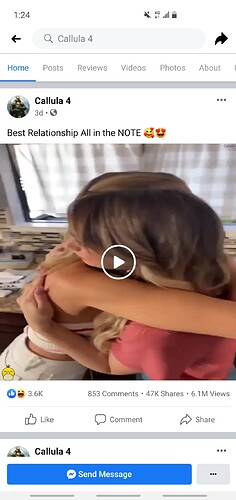 Here is a Screenshot of that Page post with 47k Shares



Not by People by Himself.