Hey guys, 35 of my Main Accounts are TL right now. which the most of them got a TL because of Unfollowing, and the rest because of following.
These are my Unfollow Settings: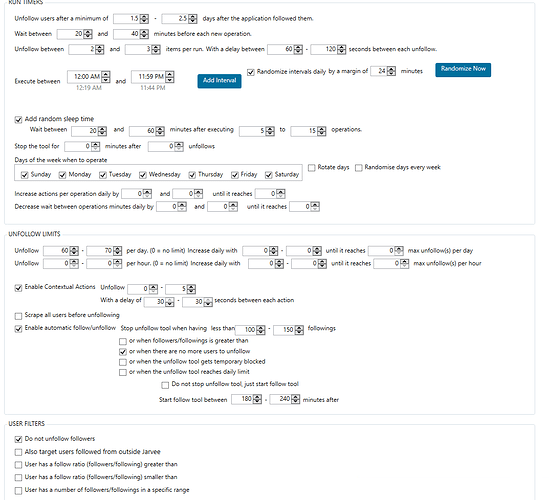 These are my Follow Settings: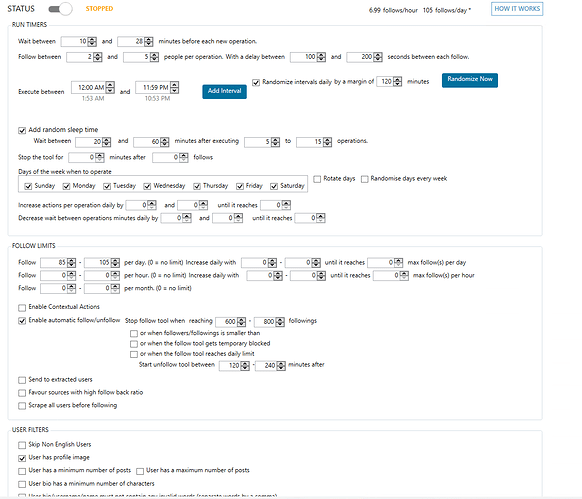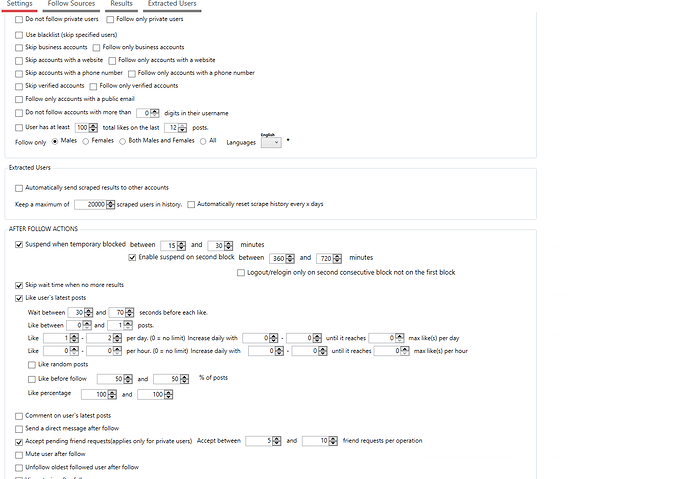 Can you find anything here, that could cause more TL's then it should? I wanted to be sure before I start my accounts again. I would really like to adjust the settings before I run them again.
And I will split the half to run on EB and the other half on API only to see if that will change something.
Thanks for any answer in advance <3