So Insta recently announced specifics about their feed algorithm (that they updated in March) and I just had a couple of points I wanted to talk about:
1. Recency
We've gone back to a chronological feed… ish. While engagement is still very important to getting your post seen, recency is making a comeback as a factor when Insta decides what posts to show up at the top of the feed.
Have seen the effect of this, mostly on my business profiles rather than my personal ones, with engagement really varying depending on the time of posts. With a business profile, the followers section of your insights page will have day- and hour-wise data about your followers - helpful when you want to schedule posts!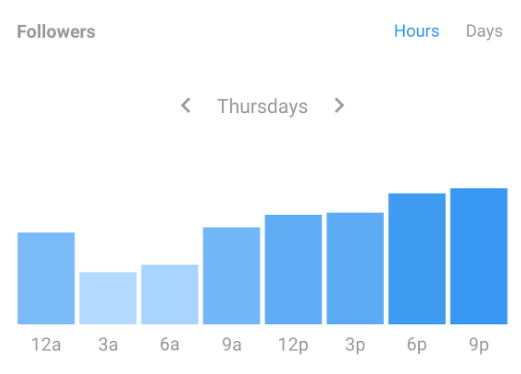 If you're posting multiple times a day, it becomes important to space these posts out to reach the maximum number of people you can, while still being engaging.
2. Relationship
With the new info that the relationship between two people is an important factor, it would be excellent if you can get your followers to tag you in pictures, DM you stuff and in general interact more with you than just comments or likes.
I will be trying to run some experiments to see if my engagement goes up by running contests or promotions that get followers to tag me or message me - you should too! Whether you are using a business profile or a personal profile could possibly also make a difference here, with personal profiles getting a slight boost here!
If you're using follow/unfollow, another thing to try would be continue to drip-comment on profiles that are following you, just to keep your "relationship" metric high.
The official TechCrunch blog about the announcement: https://techcrunch.com/2018/06/01/how-instagram-feed-works/
What other experiments are you guys gonna try with this new info?