Hey guys!
So this is the screen I met today on 4 of my accounts, all of them 100k+ followers were on 4G Mobile Proxies, just logged in on Jarvee and all they did was posting.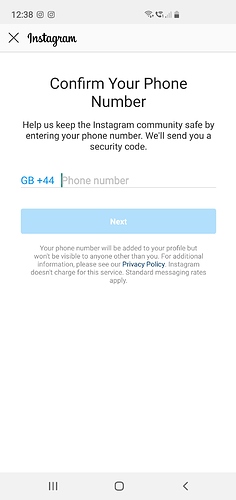 I do enter my mobile, I even tried to enter my friend's mobile but the 6-digit code never arrives and this is after almost 12 hours of trying and clicking the "Send code again" button.
All the profiles are still alive their profiles can be visited, I even receive the DM notifications at my mobile but I can't access them as this screen appears and the SMS never arrives.
Any idea what to do?