Yea, my main account won't refresh.
It's up again!

when insta goes down for a few minutes, they often are messed up for half a day or more trying to recover…
A few of my pages won't refresh, but when I type them into internet explorer they are still there… I hate when IG does this

almost think I'm getting banned
Mine is still working slow.
I've noticed too… I was thinking that most of my clients accounts were banned

That's what I've noticed over the past year… every time the system goes down or my page won't refresh, a few hours later I notice changes in the app layout or other adjustments to the app. Good observation
Typically those things happen on Fridays. I have not noticed any changes to the app.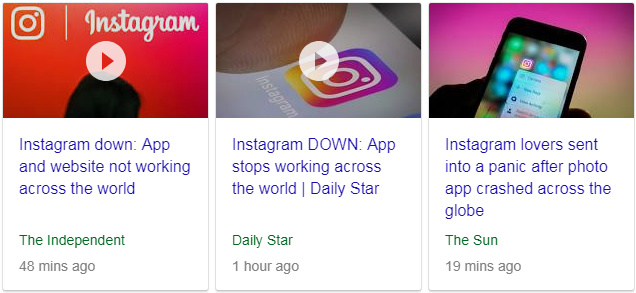 ---
The only interesting part is that it seems it was only the app, and not every region/country was fully hit. It dipped for a second in the US apparently, but for less than a minute. That sounds more like they rolled something out and needed to refresh and push it out. Wonder what they are up to.
LOL someone getting called out on the down detector???
HesACheater • an hour ago
Now that most people's Instagram is working, please go to account iamsarahwalker and DM her to tell her that Jose has been cheating on her. He hooked up during his recent trip to Puerto Rico. He is a serial cheater. Please DM her. Thank you.
---
Last update to iOS was 2 days ago.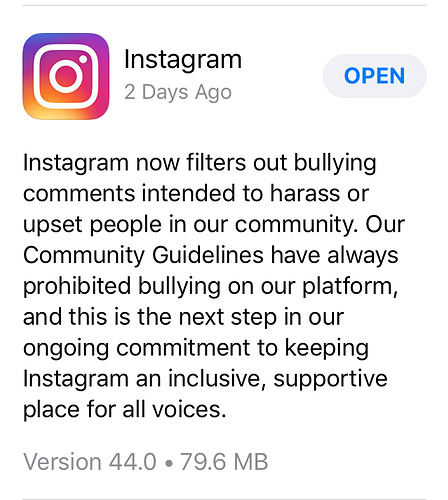 Algorithm change

Likes down 80 percent on big pages. Small pages seems okay.