Hey - has anyone seen this before?
I am trying to set up Instagram shopping. I have a facebook page with shopping, and the facebook page is connected to my Instagram account.
When I go to the catalogue manager I can't connect my Instagram account. It says "Not eligible for Instagram Shopping"

I'm in Australia, they are physical products, it's a business account, IG is linked to FB… I can't see any reason I would be ineligible.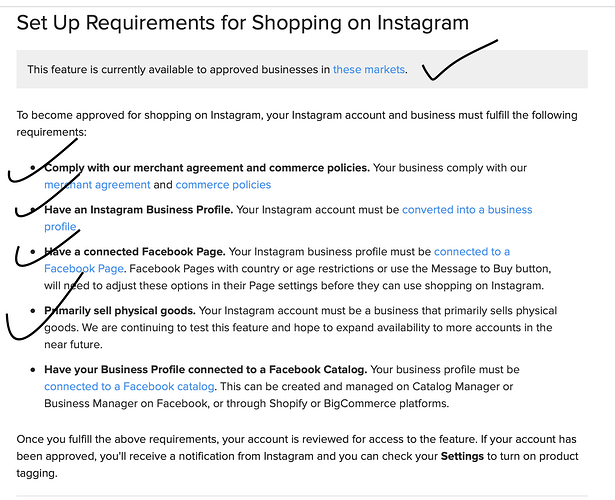 What am I missing? Has anyone been here before? Possible workarounds?