Instagram is quickly gaining a reputation as the next big engine to ignite the new economy and enable users generate incomes through its various innovations.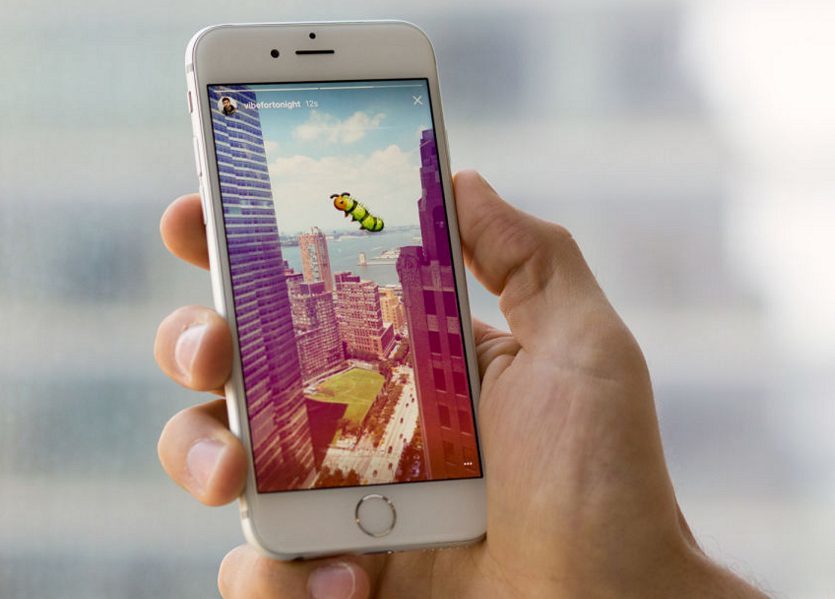 What started as a photo-sharing application, and has grown into leaps and bounds within an incredibly short period is setting off a buzz about the commercial viability of placing video ads within stories with some of the biggest names in global advertising. Guaranteed, those ad slots will bear the mark of the originating sponsor. But before taking the plunge and testing the waters, Instagram executives have cautiously put off the launch for a fortnight before contacting leading advertising houses.
If you're familiar with Snapchat's ads, you may draw a parallel. But the upshot is Snapchat can handle large brands with relative ease when you consider its prowess at keeping ads as inconspicuous as possible. But again you need deep pockets to tap into the purse-strings of companies the likes of AT&T, Netflix, and Coca-cola. Put another way, placing ad contents for big corporations you need a budget big enough to reach the widest demographic area.
But Instagram's game plan is to let their ads continue to be self served and use the auction-based pricing.
It's not the first time a company is setting up and paying for video ads inside of stories. This concept has been widely used by Facebook and other social media sites. Placing video ads inside stories is poised to become a powerful marketing tool because its already been proven possible to target ordinary consumers who interact with Facebook or instagram on a regular basis.
Facebook's vast coverage area and marketing awareness capabilities are considered a huge plus for Instagram to thrive. For the first couple of weeks, Instagram plans to optimize consumer ads to reach their objective. But as the demographic area widens, users can look forward to an extensive proliferation of ads as soon as the launch takes off.
To make the user dashboard more user friendly, Instagram announced that analytics on stories will now be featured on the Business Tools segment. And will share fundamental insights, such as reach and impressions. Pundits estimate that close to 71 percent of U.S businesses will have a huge presence on Instagram in 2017 alone.
Increasing its revenue base by launching the app is at the core of Instagrams sustained efforts and any perceived competition from Snapchat has been widely ignored. Instagram can only see the popularity of its app growing and this comes after a long period of trial and error in launching any important advertising tool. Instagram sees the power of stories depicted in video as the next big thing and is definitely not taking chances.
Instagram is aware technology changes fast and is grabbing the opportunity of placing ads in stories to beat its rivals. The app is designed to bring a real time' experience because stories occupy a huge segment of a mobile screen. And now with ads in video content, it can only enrich and add value to the user experience.
Another plus is although consumer sponsored stories come with images, video becomes an instant appetizer of choice not only for advertisers but consumers as well. So, Instagram can only look forward to present fullscreen stories and multimedia video images to make it truly interactive and engaging.
This is not surprising because stories offer an incredible chance to provide an interactive advertising experience. Since stories take up a huge chunk of space so will the ads. So, a combination of full screen and multimedia make it a truly interactive, engaging experience.
TL:DR > They will probably start using ads for Ig Stories, what do you think, will this help or not with Ig marketing and how we do it?