Hey MP Community,
Currently I have a VPS dedicated to monitoring ALL my Instagram accounts. I am using Chrome, and each tab contains the Instagram Accounts Profile. I can see the post increase, follow increase, and my recent posts.
Instead, I would like to create a simple website page that has a widgit which will display all my accounts on a single page.
I tried this using iFrame and it worked, however I new it was not a good solution.
I have seen that some websites contain a Widget which will display their feed and follower count. I cant seem to find any to meet my exact needs.
I need something like this picture My goal is to have a long as page listing all my accounts like shown.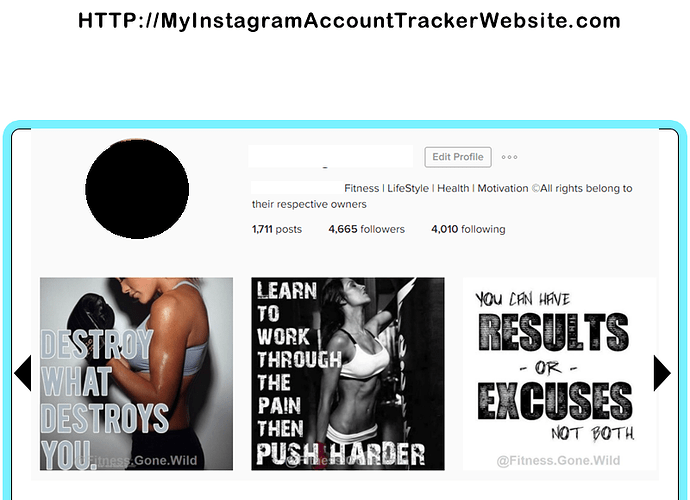 ##Any Advice or Tips?