Hello,
I reported this morning some accounts of people trying to impersonate me via the Instagram site (not directly from the app).
They have a form you can fill to point them to the imposter account.
An hour ago I received this email. Do you think it's real ? Doesn't look official to me at all and I'm afraid that I might be victim of a scam if I answer …
The information that I blurred out however is exactly what I imput in the Instagram website.
Attached a picture of the email as well as the email address.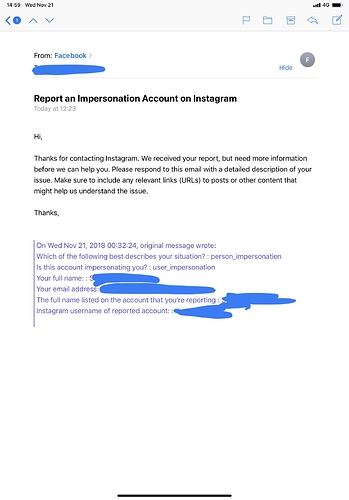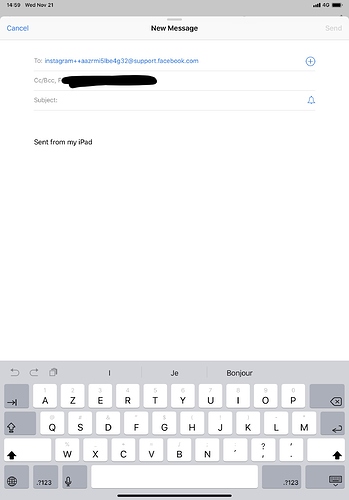 Let me know your thoughts.