I've been getting a lot of these in my message requests: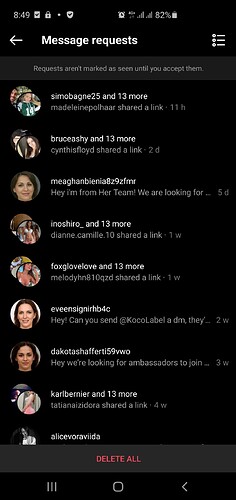 I'm female and my account is private. This had me wondering about the Mother/Child method and how they manage to get followers doing this cause it annoys the bejeezus out of me.
And this doesn't seem to be a good way to grow a legit account. Am I missing something?