Hello,
I had a look on the web and I couldn't find an answer for this:
How I can link my instagram profile to my music on the stories?
Let me explain:
I have my own music on Spotify and after I share it on my stories and I click on it, it appears a pop-up with the artist name. If I click on it, it says "No profile has been linked to this artist." Instead of, with many popular songs (but also not), if you click on it, it lead you to the artist Instagram page.
I'm pretty sure this is not related to how popular an artist could be.
I've attached a screenshot of what I'm talking about.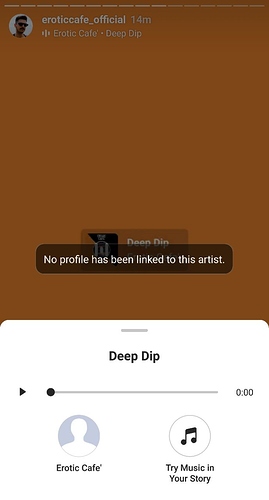 Thanks in advance