Anyone else noticing this on JV?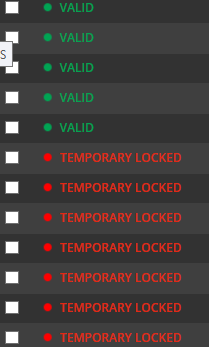 Are you using scrapers? How many accounts per proxy you are using?
Are those main accounts or scraper accounts? I've not gotten any temporary locked on my main accounts, but I've got a few TL on my scrapers which I think is normal.
some accounts got that last week in the IG TL wave but not anymore i was able to fix mine
Did you made any changes before that happens?
If you've got TLs for multiple accounts at the same time, probably IG managed to relate you accounts based on something they had in common, like IP addresses etc.
Yes around 10 per acc, around 15 on 4G
Main accounts!
No it was running smooth, but maybe they did make some sort of connection
Yeah was like a cluster, domino effect… I told proxy provider to rotate Ip so let's see. Rewarmup too with new settings.
15 accounts per 4G is too high if you are not rotating frequently. I had to basically cancel my long time proxy provider because they wouldn't rotate.
"Yes around 10 per acc, around 15 on 4G" Do you mean 15 accounts per proxy?
If yes, that is not good. You can only have a max of 2 accounts per proxy to prevent your proxies from getting flagged.
2 is terrible advice and very expensive. You can run 5-10 if the 4g proxy is good and rotates. Used to be able to run 20+ up until the last few months but seems IG has made that harder to do.
yes most likely but things are back to normal now, just try to keep things slow and safe and you shouldn't get anymore TL.
This recommendation worked well for most clients and some of the proxies they are using. If you are able to run more than 2 accounts per proxy without any issues, then you can go ahead and continue doing it. Keep in mind though that IG makes changes every now and then so what may have worked before on your accounts to proxies ratio may no longer be applicable today.