Hey guys,
I've been a long time lurker here but I can't seem to find Any posts about my experience so I figured it's about time to make a post.
Over the last few months I've been experimenting with my biggest IG page. +100k
At the start of 2019 my reach was terrible. I had over 100k followers but only 1500 profile visits.
I figured I was either shadowbanned or something else was going on because all my engagement was from followers. Less that 1% were non followers.
So,
I knew I had to do something to try and salvage my page, so I started to experiment a bit.
First,
I turned off all automation. I was only running likes and DMs but after turning these off, for some reason this helped the account in the long run.
Second,
USE HASHTAGS!
I found myself never using hashtags. I don't know why but there was something about how I wanted to solely use my own hashtag and keep it looking more professional and clean.
Screw that!
With using hashtags on the first few posts I could already see the difference.
But the reach still wasn't there. I still wasn't satisfied with my results.
So I figured it must be my content. My content must suck if no one is engageing. So I switched it up.
I went from posting only photos while very rarely posting videos, to posting videos while rarely posting photos. I try to post at least 1-2 times a day but sometimes won't post at all.
This helped me immensely. I don't know what it is with videos, but my reach / followers / engagement has all sky rocketed.
With the mixture of the 3 things above I've managed to now get:
100k+ views on almost every video I post
300-400 new followers daily
on the photos I do post my engagement has increased by 8 times.
In the last 13 days I've managed to gain 7k organic followers.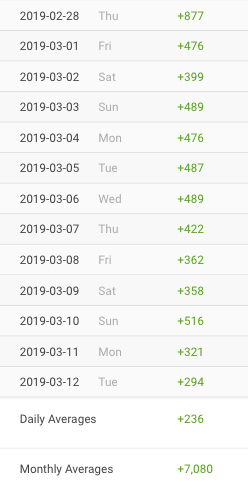 Sorry if this post seems rambley and formatted terribly. I'm still half asleep.
But basically TL;DR Use related hashtags to your niche, the majority of your posts should be videos, profit.