Good morning to all!
I am not sure if you already shared this little trick, but here it is.
The majority of us know that you can publish posts using google chrome… But did you know that you can answer messages? YES! It's really easy:
Open Google Chrome
Right click and select "Inspect"
Use the keyboard shortcut Ctrl + Shift + M on PC or Cmd + Shift + M on Mac to switch to mobile view.
Now, refresh the website. You should be see this: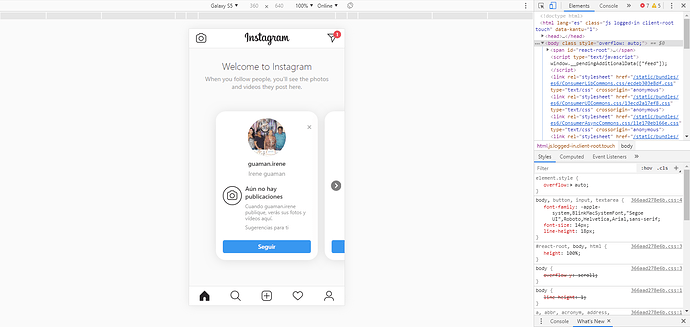 As you may see, you can send messages, post photos or videos and even post stories.
Have a nice weekend