Following for 7 hours, followed by 7 hours unfollowing, followed by 10 hours resting.
Using exact same settings for follow and unfollow.
Starting at max 30 per day with linear growth to max 195 per day.
Has the hourly limit changed or is 32 per hour still fine?
Also, not using any other tools apart from like after follow and like exchange.
Any flaws / anything you would change?
Follow: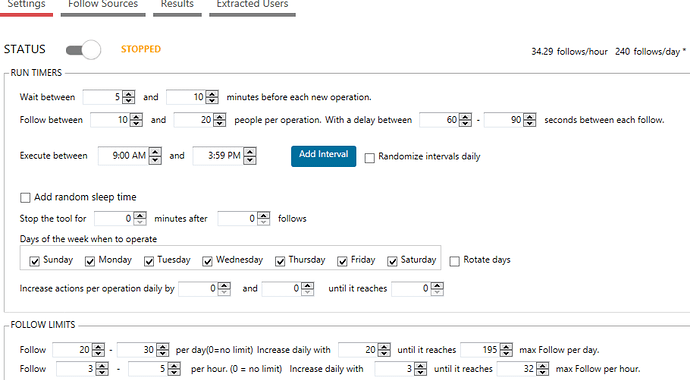 And unfollow: