Hi! I have a problem since a few hours ago. Instagram app don't notify me about new followers, and the option disappear in app settings, here a screenshot: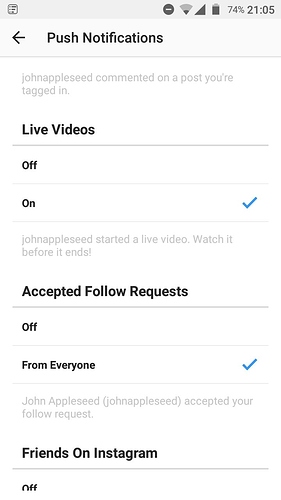 But in another account the "New followers" option exists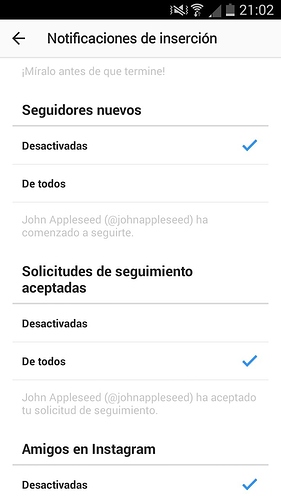 It is as if the option had disappeared. This account has 2000 followers, inside the app the new followers are ok, I can upload photos, etc. So, this is a new feature of the app? Or is some type of ban?
Thanks for the help!