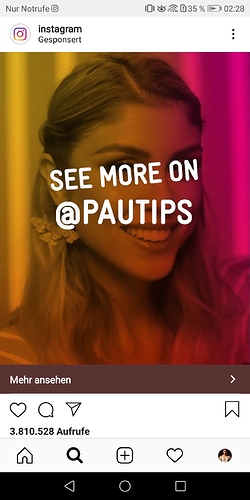 Just now I went on the explore page tab of my personal account (through the phone). I scrolled down and saw an ad on the explore feed. It is an ad from the official Instagram page. First I never saw an ad on the explore page yet, second never saw Instagram promoting other accounts in that way.
Is this new?
Personally I never saw this before.
Is that a new form of advertising?
Maybe they have so much data about the users and uses now the data to display ads super targeted on the explore page of the targeted users.
Maybe this is a test and other accounts are also able to do this in the future.
This could be a huge change in how ads would work for growth.
Let's discuss.