As you may know, it's been some months that a lot of pages are dealing with Zero Reach on all their posts, photos, videos, links, text, every post is with zero reach.
This problem has nothing to do with the link block that happens for click bait or fake new, this is a new block that Facebook is implementing and no one knows the real reason.
Anyway, to cut it short, this is the FACEBOOK OFFICIAL RESPONSE on how you can have your reach back and what to do and don't do in this time.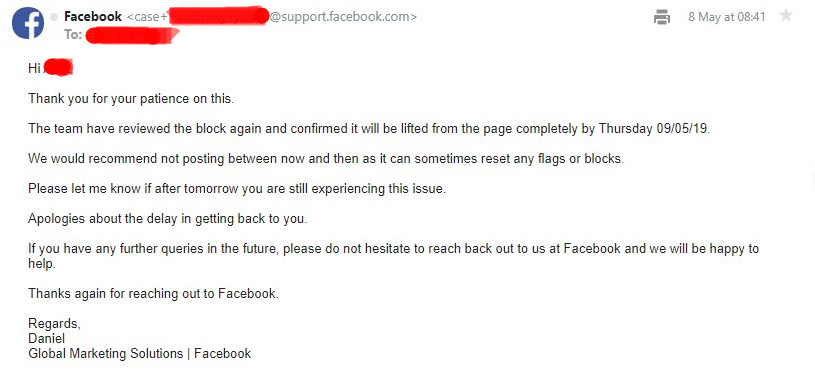 Till now I don't know the real reason why this blocks happens or what causes it, but it have nothing to do with copyright or links, because on all my pages that have been hit with this block, I never posted anything else beside photos and videos, and never, Never I got any report or copyright infringement.
Anyway, what you have to do is stop posting anything in your pages that are hit with the zero reach block for at least 4weeks Don't post anything in this period because it may reset and extend the time of the block.
Take care