Hello. We are here to provide the only USA handmade proxies on this forum.
The reason why there are not many US proxy sellers in the market is that data is expensive in the US.
By sacrificing our margins we are able to bring you this service today.
If you have US clients, want to grow US instagram accounts, US Tiktoks, US Youtube, US ANYTHING, you have come to the right place.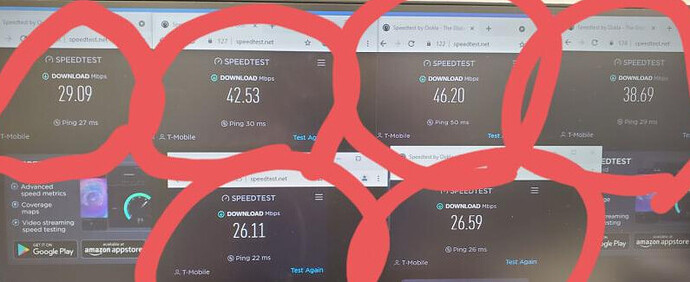 As you can see our average speed is 30-40mbps connected in the US.
Please go and find any competitor that can offer this speed at this price.
Our pricing is $60 per month
We only want to cater to those that SPECIFICALLY need US quality proxies.
We have no shared service, only private. You will own the sim card for the duration of your purchase
Our proxies are the highest quality, fastest US proxies in the market. There are no competitors that can match us.
DM me to get started.
YOU MUST POST: 'I'd like a free trial' before DMing me otherwise, I will not contact you.
There are NO REFUNDS. Since we are providing a trial there are no refunds unless we fail to provide you the service as advertised.